Description
Leading Creative Ideation
Facilitate breakthrough ideas and solutions, and spark creative momentum.
Crack your head open and release a surge of creative ideas with engaging activities that promote clarity, inspiration, and buzz within your organization. We'll cover methods and facilitation tools to ensure you run fruitful brainstorming sessions, leading your team to more and better ideas. You'll learn to frame the problem you're solving, come up with an exploration strategy, and facilitate the session, giving you and your team new ways to get inspired and energized when looking for solutions.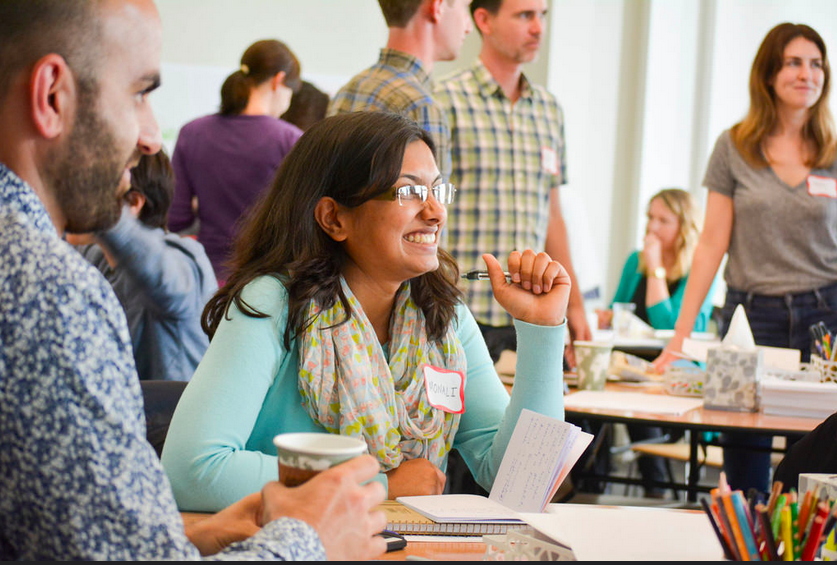 You'll walk away knowing how to:
Facilitate effective brainstorming sessions

Set the right tone, making it safe to take risks and think outside the box

Choose the right ideation tools and methods to achieve the outcomes you desire

Use a variety of stimulus methods to spark an abundance of fresh ideas

Evaluate and prioritize ideas

Spread inspiration
This course is ideal for:
Organizational leaders, product managers, business executives, developers, design practitioners and teams from different departments who want or need to unite for greater impact. And/or anyone who needs to:
Generate an abundance of fresh ideas

Infuse long product cycles with new thinking

Problem solve and generate ideas

Spread inspiration
---
About Cooper training:
Founded in 1992 by Sue Cooper and Alan Cooper, the "Father of Visual Basic", Cooper is an award-winning design and business strategy consultancy, with offices in San Francisco and New York. Our mission is to help organizations think big, create delight, and achieve success. We approach every engagement with fresh eyes and a proven framework. Through Cooper Professional Education, we share the best practices we developed, and empower participants and clients to create superlative products and services.
---
Related courses and workshops
Want more Cooper training?
Check out our complete list of courses here: www.cooper.com/training
---
Cancellation Policy
We know things happen. If you need to cancel your registration, notify us by emailing training@cooper.com at least 30 days prior to the course and we will refund your full payment. Less than 30 days prior to the course, there are no refunds available. Alternatively, you can transfer your registratixon once to another course within one year of the date of cancellation or assign another individual from your organization to take your place. Once your registration is transferred, you may no longer receive a refund.