Description
Leading Creative Ideation
F

acilitate breakthrough ideas, solve business challenges and inspire momentum within your organization.
Crack your head open (stay with us, it gets better), and release a surge of creative ideas with engaging activities that promote clarity, inspiration, and buzz within you and your organization. In this 1-day workshop, we'll cover methods and facilitation tools to ensure you run fruitful brainstorming sessions, leading your team to more and better ideas. You'll learn to frame the problem you're solving, come up with an exploration strategy, and facilitate the session, giving you and your teams new ways to get inspired and energized when looking for solutions. Careful: the energy contained in this workshop is contagious.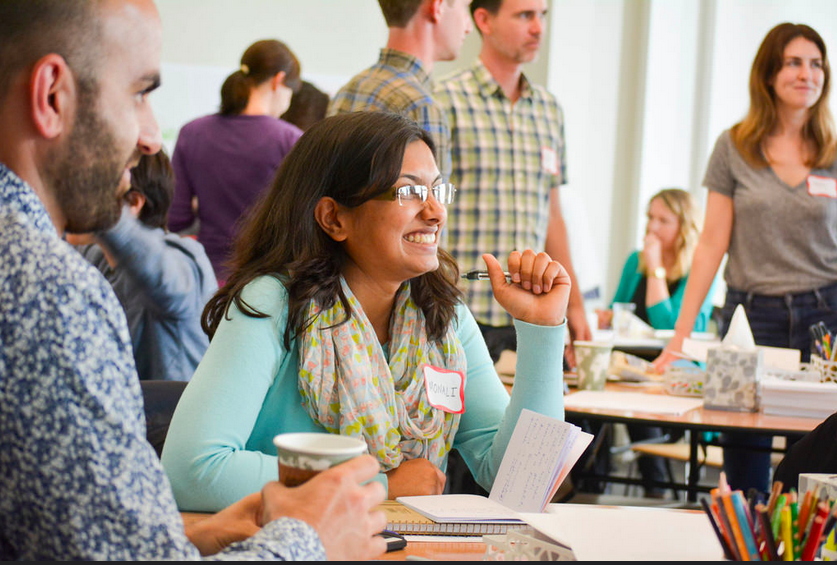 You'll walk away knowing how to:
Gain facilitation tools to run effective brainstorms

Use exploration workshops throughout the product development process 

Rally your team and get the most out of a group mind

Work with constraints to spark ideas rather than limit them

Use competitive and comparative research to differentiate your brand and product
This course is ideal for:
Organizational leaders, product managers, business executives, developers, design practitioners and teams from different departments who want or need to unite for greater impact. And/or anyone who needs to:
Generate an abundance of fresh ideas

Infuse long product cycles with new thinking

Problem solve and generate ideas

Spread inspiration
---
About Cooper training:
Founded in San Francisco in 1992, Cooper is a renowned UX design & strategy firm that has pioneered the practice of goal-directed product and service design.
Drawing from their 23+ years of industry experience, Cooper offers professional development education for UX / UI designers, product managers, and anyone involved in the product or service design process. Over 7,000 designers have advanced their skills through our short courses and workshops, as well as private training. We're thrilled to bring 6 of these workshops to NYC this summer. 
---
Related courses and workshops

Want more Cooper training?
Find our complete course and workshop list here: www.cooper.com/training
---
Cancellation Policy
We know things happen. If you need to cancel your registration, notify us by emailing cooperu@cooper.com at least 30 days prior to the course and we will refund your full payment. Less than 30 days prior to the course, there are no refunds available. Alternatively, you can transfer your registration once to another course within one year of the date of cancellation or assign another individual from your organization to take your place. Once your registration is transferred, you may no longer receive a refund.