Description
Facilitating Design Thinking


Level-up your facilitation skills to plan collaborative sessions, lead your team to breakthrough ideas and solutions, and spark creative momentum.
Facilitation is a powerful mechanism for collaboration, and collaboration is key to working and innovating in a human- centric way. In this two-day course, you will build confidence in facilitating sessions that lead to greater creativity, understanding, and alignment on your team.
We'll review a variety of methods and reflect on the role and mindset of a successful facilitator. We'll help you identify where you want to grow, practice facilitating sessions and define a plan for incorporating collaborative facilitation into your work. By honing your facilitation skills, you'll learn how to frame the right problem, set the right tone, and guide important conversations to more impactful and actionable outcomes.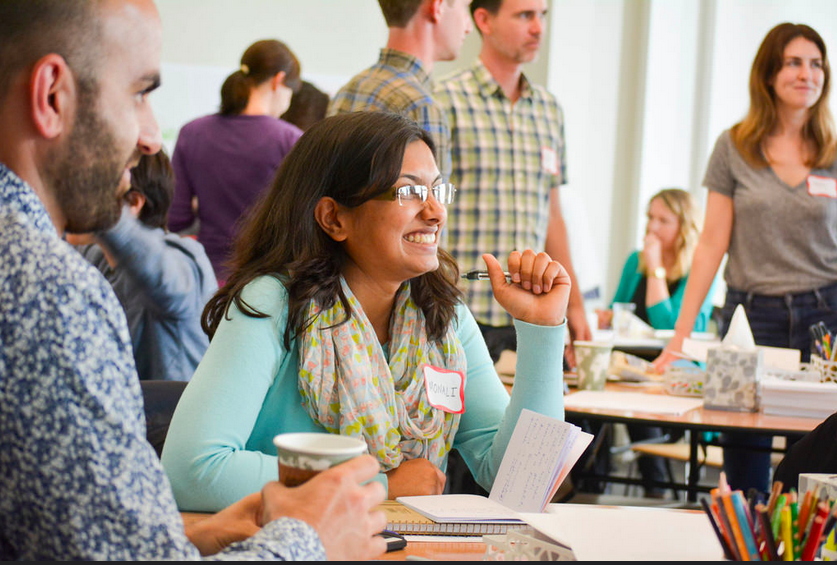 You'll walk away knowing how to:
Define the role of the facilitator and employ the jobs and mindsets of a great facilitator across your work
Set the right tone, normalize risk, and manage energy
Facilitate sessions that lead to greater team alignment and creativity
Choose the right ideation and evaluation methods to achieve the outcomes you desire
Understand your facilitation style and articulate what kind of facilitator you want to be
Set concrete goals to improve your facilitation skills over time
This course is ideal for:
Project leads, strategic teams and anyone who is ready to guide their team and organization through more effective, engaging, and actionable collaboration sessions.
---
About Cooper training:
Founded in 1992 by Sue Cooper and Alan Cooper, the "Father of Visual Basic", Cooper is an award-winning design and business strategy consultancy, with offices in San Francisco and New York. Our mission is to help organizations think big, create delight, and achieve success. We approach every engagement with fresh eyes and a proven framework. Through Cooper Professional Education, we share the best practices we developed, and empower participants and clients to create superlative products and services.
---
Related courses and workshops

Want more Cooper training?
Check out our complete list of courses here: www.cooper.com/training
---
Cancellation Policy
We know things happen. If you need to cancel your registration, notify us by emailing training@cooper.com at least 30 days prior to the course and we will refund your full payment. Less than 30 days prior to the course, there are no refunds available. Alternatively, you can transfer your registratixon once to another course within one year of the date of cancellation or assign another individual from your organization to take your place. Once your registration is transferred, you may no longer receive a refund.