Description
Design Leadership
Create a shared design vision through communication and leadership.
Ever had an innovative and beautiful idea that never saw the light of day? Feel like your organization believes in the value of design, but prioritizes deadlines over fully developed ideas? These are symptoms of unhealthy communication and collaboration. If you feel frustrated, alone, or powerless, we can introduce you to principles and practices that will give you more influence. 
In this intensive, 2-day course you will learn from Cooper experts who've been coaching companies to deliver better products and services for 20 years. Learn how to diagnose the unique challenges your team or organization is facing and get to the root of the communication roadblocks. Get hands on experience with communications tools like storytelling to promote big ideas and get buy in. Use collaborative techniques that help you create an environment that invites participation. Afterwards, you'll have the ability to guide the creation of products and services that are financially viable, technically feasible, and that your customers love. Most of all you'll have the skills to become a leader in your organization.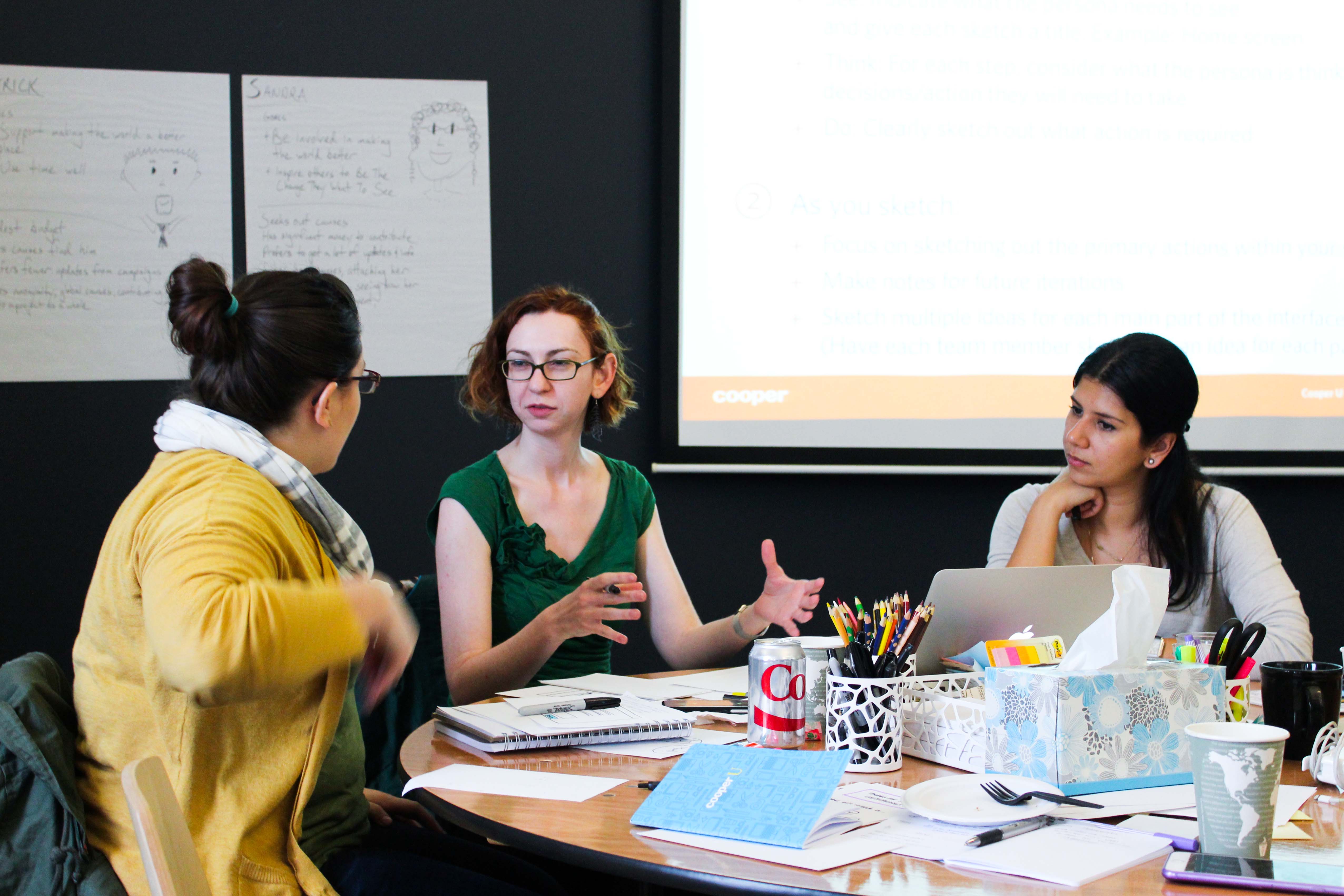 You'll walk away knowing how to: 
The qualities of great leadership and strategies for leading your team and your organization

Approaches for communicating effectively with stakeholders across disciplines

How to use your UX skills to understand the needs and goals of each team member to improve collaboration

Techniques for selling the product vision with great storytelling

How to design workshops and communications tools that facilitate shared project vision

How to evangelize User Experience (UX) in your organization
This course is ideal for:
Designers who want to create buy-in and build credibility within their organizations. Product managers, developers, marketers, and technology experts. Anyone who is committed to a great user experience and wants to develop their leadership skills and communicate more effectively.
---
About Cooper Training:
Founded in San Francisco in 1992, Cooper is a renowned UX design & strategy firm that has pioneered the practice of goal-directed product and service design.

Drawing from their 23+ years of industry experience, Cooper offers professional development education for UX / UI designers, product managers, and anyone involved in the product or service design process. Over 7,000 designers have advanced their skills through our short courses and workshops, as well as private training.
---

Related Workshops & Courses:

Interested in even more Cooper U?
Check out our other workshops and courses. 
---
Cancellation Policy 
We know things happen. If you need to cancel your registration, notify us by emailing cooperu@cooper.com at least 30 days prior to the course and we will refund your full payment. Less than 30 days prior to the course, there are no refunds available. Alternatively, you can transfer your registration once to another course within one year of the date of cancellation or assign another individual from your organization to take your place. Once your registration is transferred, you may no longer receive a refund.