Description
Design Leadership
Increase your influence and leverage your colleagues' talents to achieve a shared vision.

Dynamic designers lead the charge toward a shared vision. Whether you've been managing a team for one year or 50 years, this two-day intensive will level up your influence and impact. The strategies you learn will connect you to the big picture, allow you to diagnose challenges early, and help you work through communication roadblocks across teams. You'll synthesize all your learnings, and apply them to a leadership challenge. When you return to work, you'll have a game plan to improve relationships and drive better outcomes.
Check out the learning experience on Vimeo.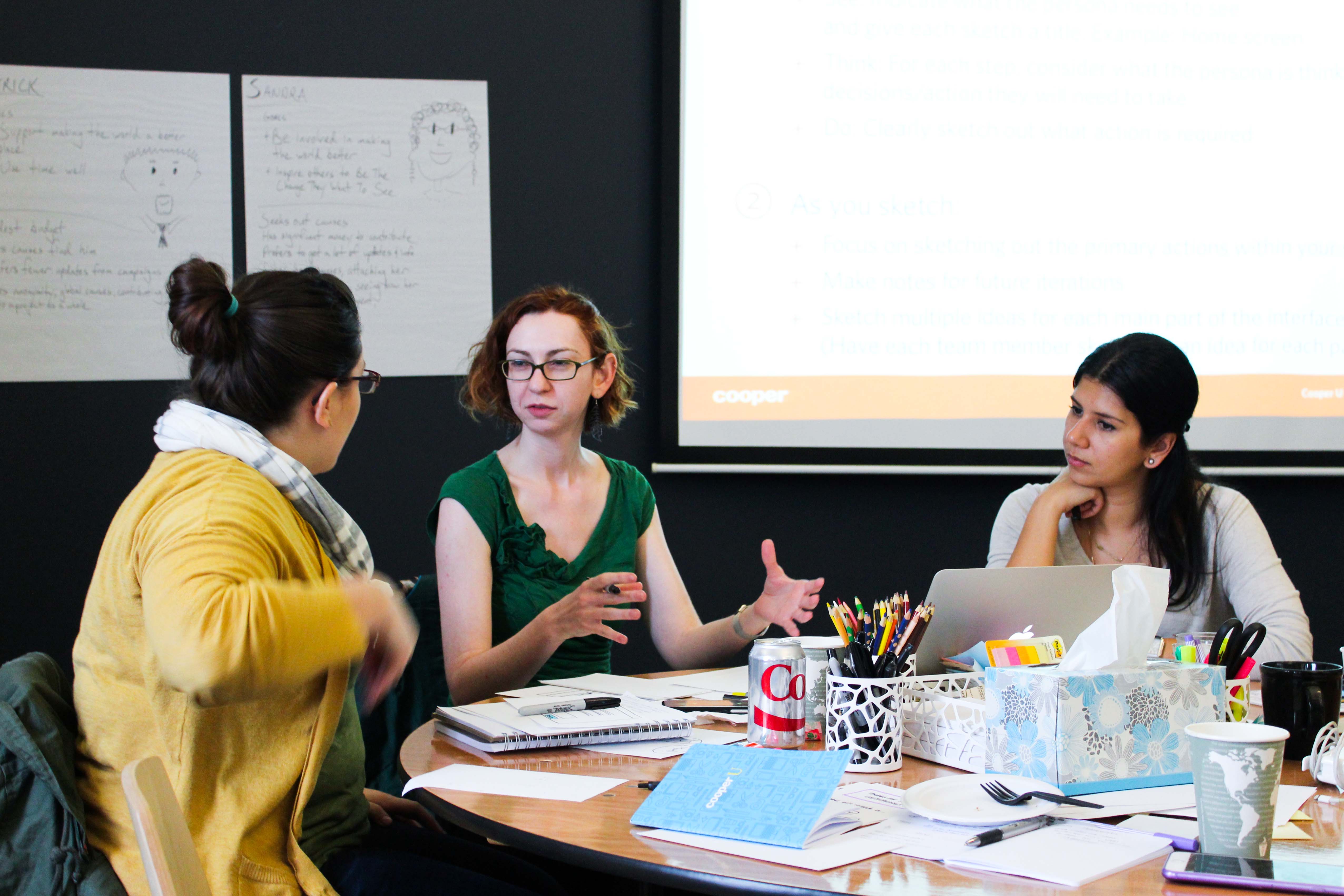 You'll walk away knowing how to:
Assess and shift the communication and collaboration dynamics at play in your team and/or organization
Recognize and leverage the distinct mental models, goals, and needs of business, development, and design partners
Use storytelling and persuasion to increase the impact of design within your organization
Empower and motivate the individuals on your team
Create a resilient culture of learning to grow your teams' skills and influence
Communicate strategically with stakeholders and collaborators
This course is ideal for:

Designers who want to create buy-in and build credibility within their organizations. Product managers, developers, marketers, and technology experts. Anyone who is committed to a great user experience and wants to develop their leadership skills and communicate more effectively.
---
About Cooper Training:

Founded in 1992 by Sue Cooper and Alan Cooper, the "Father of Visual Basic", Cooper is an award-winning design and business strategy consultancy, with offices in San Francisco and New York. Our mission is to help organizations think big, create delight, and achieve success. We approach every engagement with fresh eyes and a proven framework. Through Cooper Professional Education, we share the best practices we developed, and empower participants and clients to create superlative products and services.
---
You might also like...
Design Research Techniques
Design Thinking Immersive
Service Design Immersive

Interested in even more Cooper?
Check out our other workshops and courses.
---
Cancellation Policy
We know things happen. If you need to cancel your registration, notify us by emailing training@cooper.com at least 30 days prior to the course and we will refund your full payment. Less than 30 days prior to the course, there are no refunds available. Alternatively, you can transfer your registration once to another course within one year of the date of cancellation or assign another individual from your organization to take your place. Once your registration is transferred, you may no longer receive a refund.