Description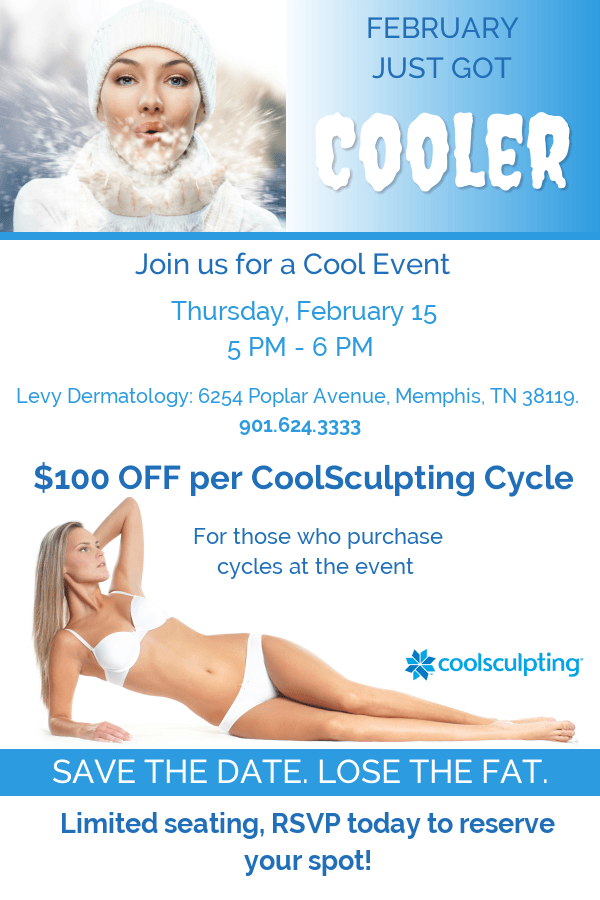 CoolSculpting is an FDA-approved, non-invasive procedure that uses the power of cooling to disrupt fat cells underneath the dermis. This freezing energy crystallizes and eventually destroys targeted fat cells without harming the surrounding healthy tissue. The body's metabolic processes work to eliminate the dead fat cells, which lead to a noticeably slimmer treatment area.
CoolSculpting is FDA-approved for non-invasive fat reduction and can be used on the following treatment areas:
Abdomen

Thighs

Flanks

Upper arms and armpit

Underneath the chin

And more!
Click the green register button on this page to reserve your spot for this exciting event!