Description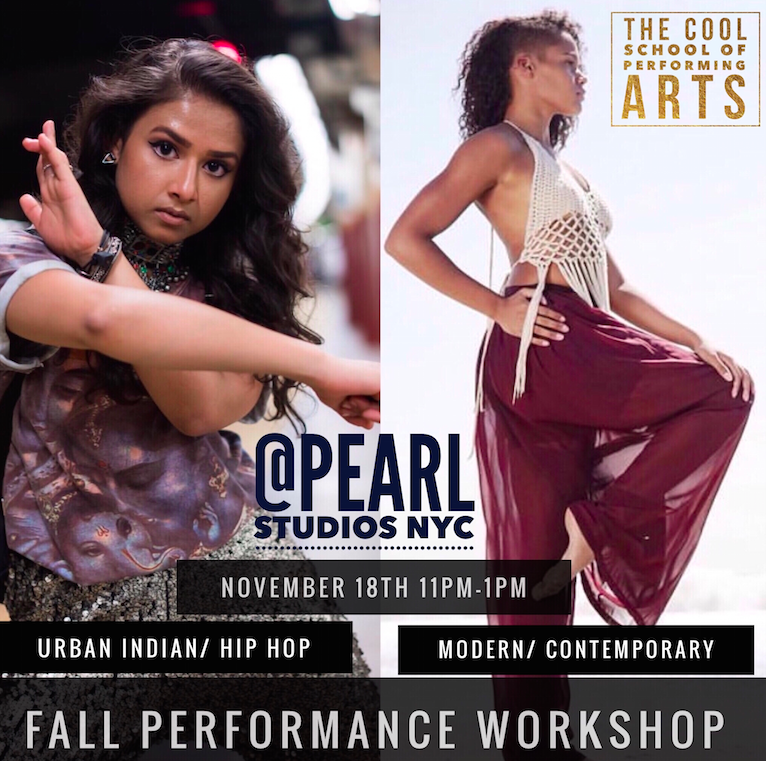 PLEASE NOTE THAT THIS IS AN RSVP. YOUR SPOT IS NOT CONFIRMED UNTIL REGISTRATION FORMS AND FEE HAVE BEEN SUBMITTED TO THE COOL SCHOOL OF PERFORMING ARTS.
Greetings,
Thank you for your interest in attending Cool School's Fall Performance Workshop! Cool School's Fall performance workshop offers an exciting program that focuses on a diverse selection of dance technique, stage presence and performance quality. This workshop is sure to be a re-defining dance opportunity for young artist and future stars. Our goal is to enrich, enhance and challenge the artistic skills of young performers and future stars.
Please read the workshop details below to complete the registration process for the Fall 2017 Performance Workshop.
We look forward to working with your young performer and future star!
Best Wishes,
The Cool School of Performing Arts
COMPLETE THE FOLLOWING REGISTRATION PROCESS TO ATTEND
COOL SCHOOL'S
FALL PERFORMANCE WORKSHOP.
Please follow the steps below to sign up for a ground breaking dance expereince in NYC!!
1. E-MAIL THE COOL SCHOOL OF PERFORMING ARTS AT COOLSCHOOL973@GMAIL.COM TO RECEIVE REGISTRATION FORMS AND PRICING.
2.MAIL FORMS AND FEE TO: * All checks must be written to The Cool School of Performing Arts
ATTN: ZETTA COOL
173 BELLEVUE AVE UPPER MONTCLAIR, NJ 07043
Please Note:
EARLY REGISTRATION PRICES ONLY APPLY IF FORMS AND FEE ARE RECIEVED BY THE COOL SCHOOL BEFORE
NOVEMBER 15TH
GENERAL REGISTRATION PRICES APPLY AFTER
NOVEMBER 16TH
PLEASE NOTE THAT REGISTRATION CLOSES WHEN EACH SESSION REACHES CAPACITY.
SPACE IS LIMITED. REGISTER TODAY!!!