About this Event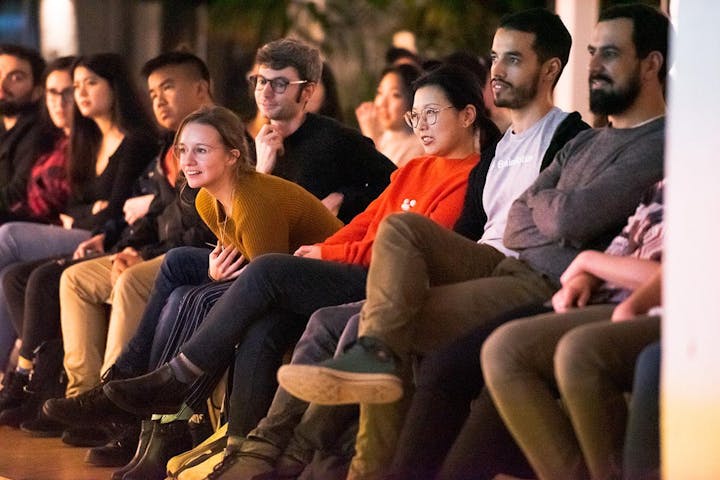 Cool Concept is a fun and casual talk series about graphic design-y personal passion projects by creatives in Toronto. It's where we celebrate the non-client work we do to explore and experiment creatively. Three speakers will join us to share their work and talk about the process of bringing their ideas to life, on their own.
Hear the behind-the-scenes stories of how these designers figured out how to handle problems, ask for help, and gain big publicity - all for work they did out of love and curiosity. Then grab a snack, have a chat with the speakers, and meet some new friends!
Cool Concept has been running since spring 2018 and we've since featured beautifully designed newspapers, emotional websites, clever bots, animated shorts, interactive sculptures, creative magazines, deep online archives, and awesome Halloween costumes by talented and brilliant Toronto designers and creatives. Come out and see the next cool project!
Doors open at 7pm, talks start at 7:30pm. See you there!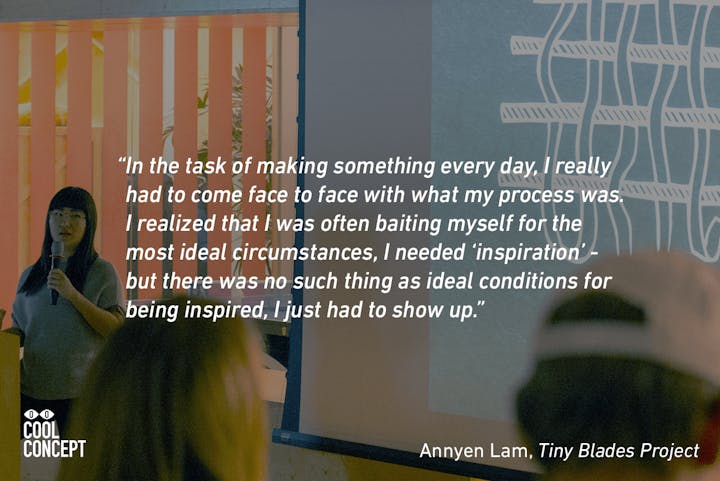 Speakers
1 // Nicola Hamilton & LeeAndra Cianci, The Scaries
2 // Matt Smith-Johnson, Idiot Watch Savant
3 // Cat Lamora, Spirit of Imperfection - Mak
Speaking & Volunteering
If you'd like to share your own personal passion project at a future Cool Concept, tell us about it here and we'll talk. We sometimes need volunteers to help out, so if you'd like to help us out fill out this form and we'll let you know when we need an extra set of hands.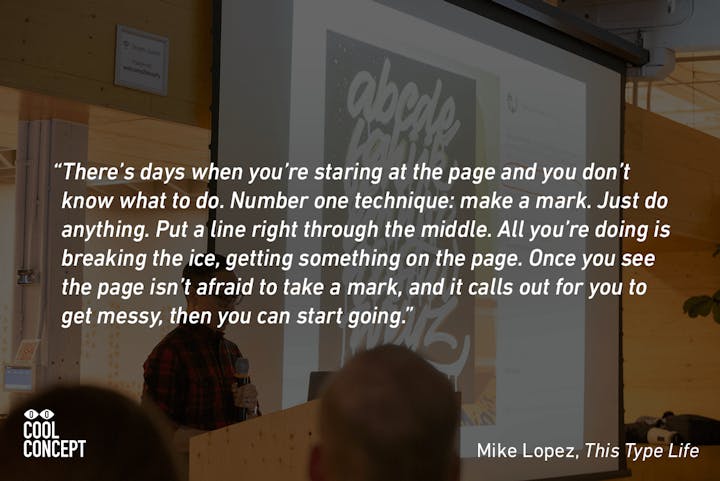 Organizer
Cool Concept is hosted and organized by the Toronto Design Directory, a website dedicated to promoting Toronto-based creatives like graphic designers, art directors, and illustrators to the world. To get updates on the next Cool Concept, more events, jobs, and community highlights, sign up for the newsletter.
This edition of Cool Concept is generously filmed by Workerbee Supply, and photographed by Daniel Kim.