Cool by the Pool - Stereoscopic Professionals Network at 2012 NAB

Wednesday, April 18, 2012 at 4:00 PM (PDT)
Event Details

      In conjunction with the LVH Hotel, Stereoscopic Filmmaker presents, The Cool by the Pool networking event for Stereoscopic professionals on Wednesday April the 18th. Our goal for this event is to create an environment for networking and discussion about stereoscopic 3D production workflows and new productions currently in development.
      Stereoscopic professionals from around the world, you are invited to enjoy poolside happy hour and entertainment from 4:30PM to 7:30PM on Wednesday April the 18th during the National Association of Broadcasters Conference.
      Have a cocktail complimentary of the LVH Hotel with 2-for-1 drink specials, enjoy delicacies fresh from the baja strip, and unwind to some live music. If that's not enough to entice you, walk away with a fabulous door prize from one of our sponsors during our raffle drawing!
---
Come see a sneak peak of

KoRn "The Path to Totality Tour"

Live at the Hollywood Palladium in 3D - Rock Changes Again!

produced by Barry Summers and Chuck Haifley, edited by Remy Medranda.
Also, a sneak peak of Jason Mraz LIVE from the Spreckels Theater in 3D,
with 3D Director and Producer Chuck Haifley and editor Don Wilson.

Meet Chuck Haifley at the 3D Cabana Theater
to discuss your next multi-cam 3D project.
---
Door Prize Raffle Tickets
will only be available at the event!
Raffle Ticket Price:
5 Raffle Tickets for $20
or Pick any 3 Raffle Tickets for $10
or $5 for all Single Raffle Tickets
*Dashwood Stereo3D Cat and
DSC Labs Prize Bundle counts as 2 tickets
You can buy as many raffle tickets as you'd like.
You CAN win more then 1 prize.
Good luck to everyone coming to the event!

---
COOL BY THE POOL

Date: April 18, 2012
Time: 4:00PM to 8:00PM
Event Price: FREE
Location:
LVH – Las Vegas Hotel & Casino
3000 Paradise Road
Las Vegas, NV 89109
Toll Free 888-732-7117 / Main Line 702-732-5111
3rd Floor Pool Deck
All NAB conference attendees are welcome!
Cool By The Pool Features:
$2-for-1 drink specials
$2 shrimp cocktails
$3 ceviche
Pooldeck massages provided by Casinossage
$3/min or $35 for 15min
Live DJ entertainment 4:30PM to 7:30PM
Daily Drawings 7:00PM
OFFICIAL DOOR PRIZE SPONSORS
---
DASHWOOD CINEMA SOLUTIONS AND DSC LABORATORIES PRIZE BUNDLE

DASHWOOD CINEMA SOLUTIONS - STEREO3D CAT
A PERSONAL license of the Stereo3D CAT system, a $1249 value from Dashwood Cinema Solutions. Catered for stereographers or rig-techs working with variable interaxial beam-splitter rigs, or for QC in the post-production chain.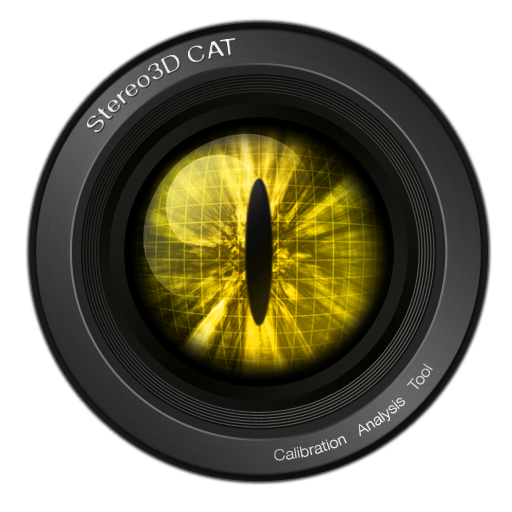 ---

DSC LABS - FRONTBOX DASHWOOD CHART

From it's beginnings, DSC has used technological innovation to produce a spectrum of useful products and services for the visual communications industries. Recognized internationally for its expertise, DSC has been active in developing industry standards - "Better Images Through Research" defines their objective.
The senior size chart offers world-class colorimetry and gamma alignment, as well as rig alignment feedback via an integrated iPad. The budget frontbox version offers the same alignment data which can be broadcast to your iPhone or iPod Touch. In fact, anyone on the crew can launch the CAT Assistant iOS App and view alignment data in realtime.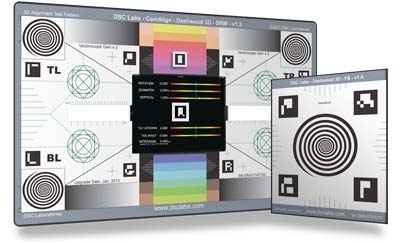 ---

BLACKMAGIC DESIGN - DAVINCI RESOLVE 8
The new DaVinci Resolve 8 software with usb dongle, a value of $995 from Blackmagic Design. DaVinci color correctors are the standard in post production since 1984. There are thousands of colorists worldwide who understand the performance, quality and workflow of DaVinci and love it as their trusted partner in creativity. DaVinci is the name behind more feature films, television commercials, documentaries, episodic television production and music videos than any other grading system. Now available for Mac, Windows and Linux, the true quality and power of DaVinci is now affordable for everyone!
With stereoscopic hardware you can grade and view two eyes at the same time, all in real time with no rendering and no proxies. Each eye can have its own or a common grade and you can change the position of each eye to change the stereoscopic effect. It's easy to group shots and grade multiple clips at the same time by selecting the clips in a group or use a quad play head to review up to four clips at one time.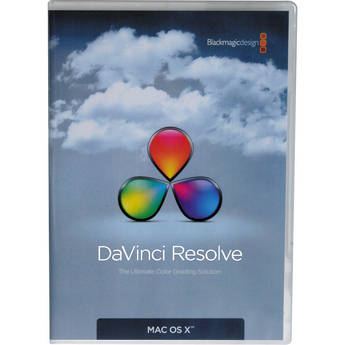 ---

MATROX DIGITAL VIDEO SOLUTIONS - MC-100

A Matrox MC-100 unit,  a value of $495 from Matrox Digital Video Solutions. Matrox MC-100 is a dual SDI to HDMI mini converter that supports a wide range of display resolutions through 3G, Dual Link, HD, and SD-SDI. This single portable unit can be used as a HD-SDI switcher, a distribution amplifier, a multiplexer, and a 3D processing unit, making it the most versatile mini converter on the market. It should be in every video professional's toolbox.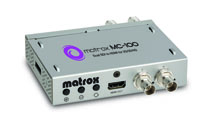 ---

AJA VIDEO SYSTEMS HI5-3D
The Hi5-3D, a value of $495 from AJA, is a 3D video multiplexer that combines two HD-SDI Inputs into various multiplexed 3D formats for output on HDMI 1.4a and HD-SDI. The HDMI 1.4a output supports EDID transactions that allow automatic 2D/3D configuration per the HDMI monitor's capabilities. Input SDI 2 must be externally frame synchronized to input SDI 1 in 3D Modes. Embedded SDI input audio is embedded in both the HDMI and SDI outputs. 2 channel RCA audio output is also supported with user control of channel selection. The Hi5-3D supports AJA's Mini-Config application for user configuration and firmware download.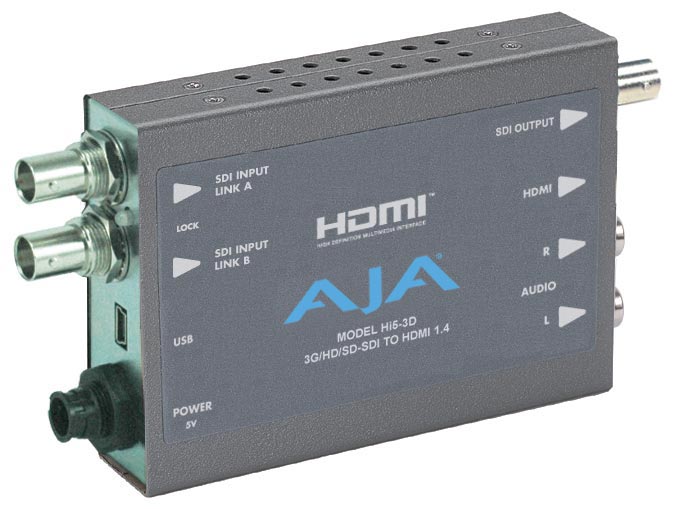 ---
SONY CREATIVE SOFTWARE - VEGAS PRO 11

VEGAS PRO 11, valued at $599.95. Create breathtaking stereoscopic 3D projects with the same ease and agility as the Vegas Pro 2D workflow. Vegas Pro 11 provides the ability to easily import, adjust, edit, preview, and output stereoscopic 3D media — all using industry-standard professional delivery formats including single or dual files with side-by-side, top/bottom, or line-alternate encoding. Anaglyphic monitoring and output are also supported.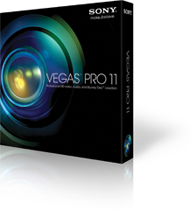 ---

mocha Pro by Imagineer Systems, a value of $1495. Leveraging more than 8 years of engineering research and development, mocha Pro offers digital media artists a powerful, intuitive and innovative planar tracking-based solution with a streamlined interface, accelerated workflow and the power to easily track and manipulate shots not possible with traditional solutions. mocha Pro is the ideal VFX complement for film/video post production, creative motion graphics and 2D-3D conversion pipelines.
mocha Pro has proven invaluable to customers at major post production and stereo conversion facilities around the world, and has greatly streamlined the stereo conversion pipelines on such 3D blockbuster sensations as The Green Lantern, Transformers 3D, and The Chronicles of Narnia; Voyage of the Dawn Treader.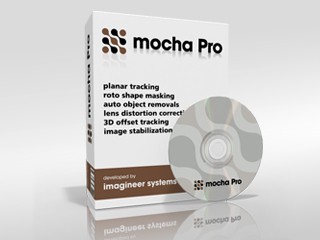 ---

THE INTERNATIONAL CINEMATOGRAPHERS GUILD MAGAZINE

March 2012 Edition of ICG with the Monster 3D Gear Guide insert, magazines will be available first come, first serve. The International Cinematographers Guild represents the most talented camera professionals in the world. The technicians and artisans in our union are the creators of the visual images on the big screen, the television screen and our computer screen.
International Cinematographers Guild members – Directors of Photography, Camera Operators and Assistants, Computer Graphics Specialists, Visual Effects Supervisors, Still Photographers, Publicists and more – are part of the International Alliance of Theatrical Stage Employees. The IATSE is comprised of highly skilled technicians working in film, television, live entertainment, animation, special effects and new media.
---

3DFier by Radiant Star brings excellent 3D viewing experience on your iPhone and iPod Touch!

Specially tailored for iPhone 4+ and iPod Touch 4+, the 3D Viewer is carefully adjusted in a way that there is no tension in the eyes and hence is effortless to view 3D. You can enjoy long hours of 3D viewing without eye fatigue. The large view ports also prevents the eyelid view-blocking problems you might have with many traditional 3D viewers. You can also view 3D photos with designated size very easily with 3Dfier Viewer. The Retina Display on the iDevices will be enlarged 3 times and offers a very comfortable view. Just sit back, relax and view like you are watching TV in your living room.
3DFier was kind enough to offer 100 of these viewers for attendees. First come, first serve.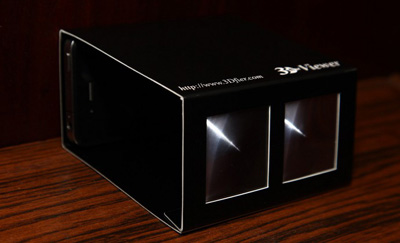 ---
Directions to the Pool area of The LVH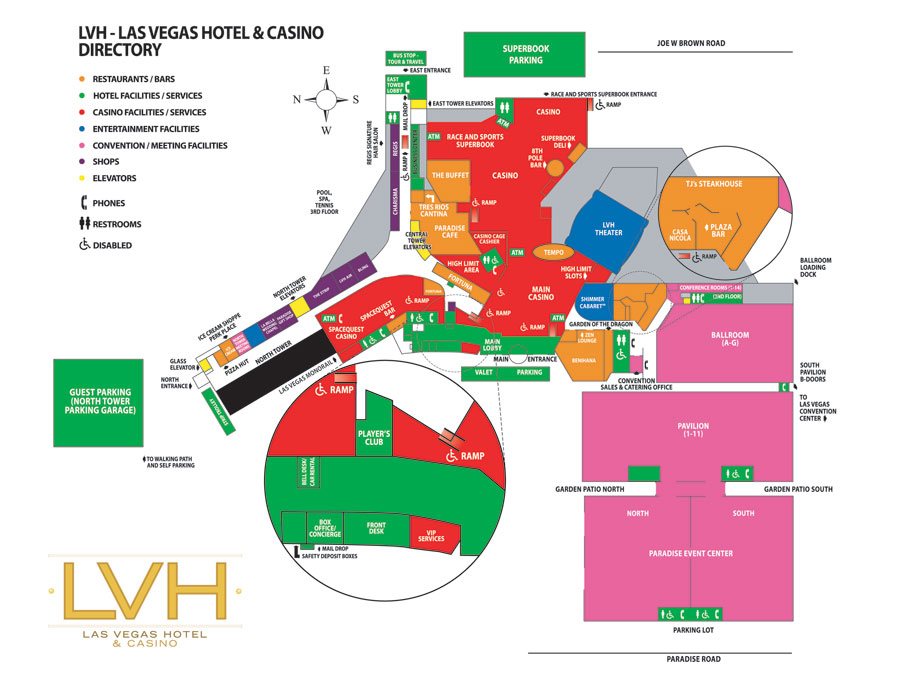 Attendee List
Sort by:

Date

|

First Name

|

Last Name
When & Where

LVH – Las Vegas Hotel & Casino
3000 Paradise Road
Pool Deck 3rd Flr
Las Vegas, NV 89109


Wednesday, April 18, 2012 at 4:00 PM (PDT)
Add to my calendar
Organizer
The place where Stereoscopic Professionals Network.