Description
Your race to success! The ultimate beauty turbo boost, rock & roll with top artists, and industry insights by business experts. This event is specifically designed to inspire your entire salon team, from apprentices and master stylists to front desk, management, and salon owners!!

---
Class Descriptions:
SALON INSIGHT: TODAY'S SALON FOR TOMORROW'S CLIENT - Presented by John Cutrone
The salon business climate is ever-changing for stylists and salon owners. Join John through an in-depth industry study uncovering opportunities for growth in the retail, service, and prescheduling categories by approaching industry challenges with a positive and empowering stance.

SOCIAL MEDIA – WHAT MATTERS AND WHAT DOESN'T! - Presented by Paula Henson
Let's simplify. What really matters to you, the hairdresser and salon owner? How can we grow our clientele and our brand in the most efficient way? Focused specifically on the salon small business, join Paula as she shares 100% useable advice on the social-media-jungle!

THE IMPORTANCE OF BEING MARKETABLE - Presented by Tracy Beauchamp
Global trends in beauty, shopping, and where we spend – all brought down to your region, your salon and your savvy client. Learn how to create focus and tell your story in a way that keeps everyone looking to you for "all things beauty". Fun, practical, and insightful!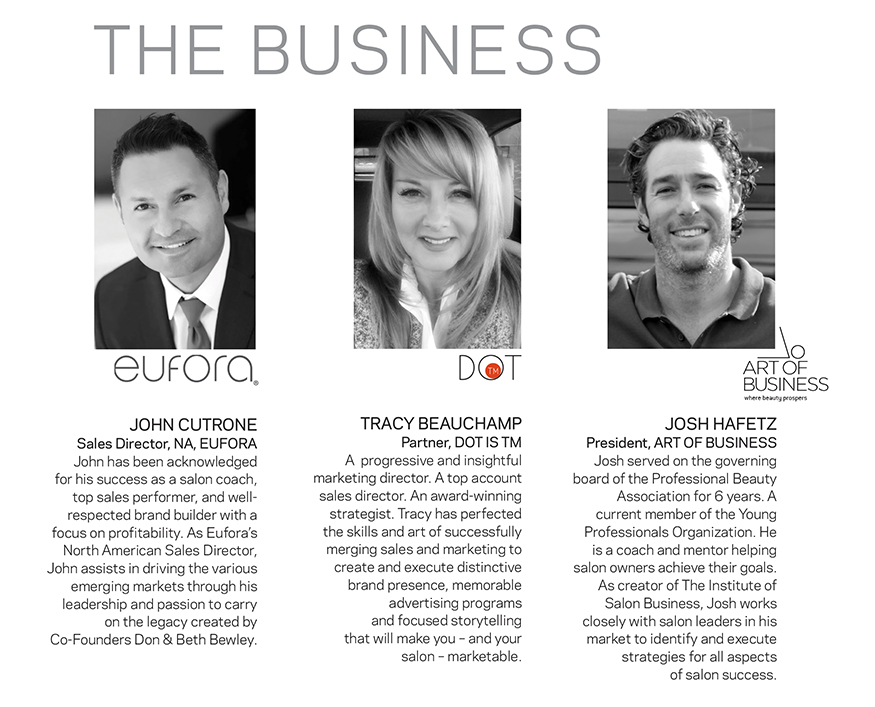 FAST FASHION AND RUNWAY RULES - Presented by Charlie Price
Charlie Price has worked at New York Fashion Week since 1998 and on premier photo shoots since the late 80s. He loves sharing how this has refined and honed his skills to enhance his "hair-beauty" eye. Passionate about teaching others, join Charlie and learn the fashion and runway rules for success as he shares an amazing hair presentation.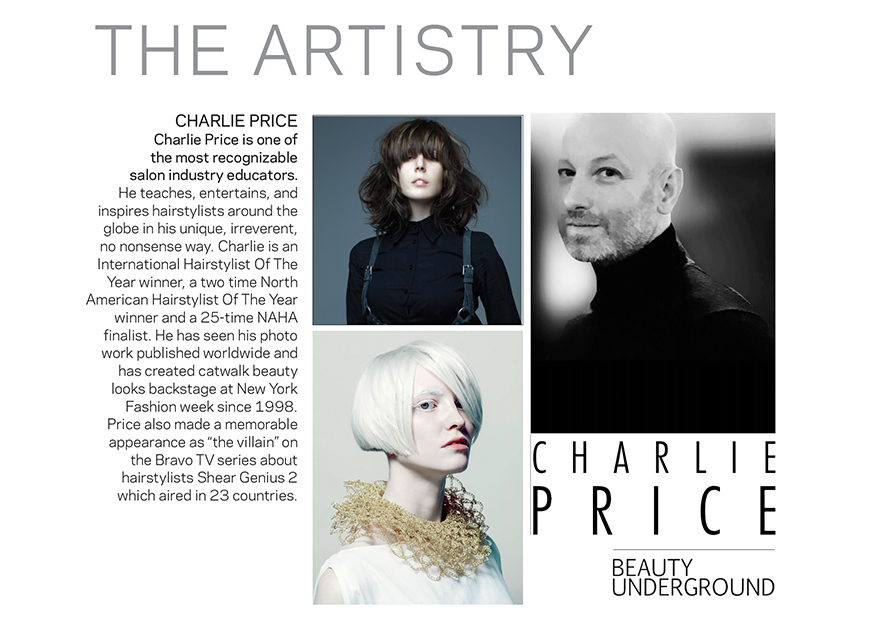 THE EXPERT PREMIUM - Presented by Josh Hafetz
Your New Competition: There is an assault on your beauty expertise by the countless new sources of beauty information. This impacts price integrity, client loyalty, and retail sales. We will dive into and share ways to combat these trends so you remain your clientele's most important resource and maintain your expert premium.

BELIEFS OF A BAD A$$ - Presented by Bennie Pollard
Have you ever wondered why two hairdressers of the same technical skill level can experience such different levels of salon success?
One booming and the other, struggling? Join Bennie as we discuss how your thoughts create a path for your life and your career. Rise above the crowd and attract the clientele, behaviors, and learning opportunities vital to your success!

SALON INDUSTRY PANEL
Join us as we interview your beauty peers that have been successful in their markets! Unveiling useable strategies to propel your business.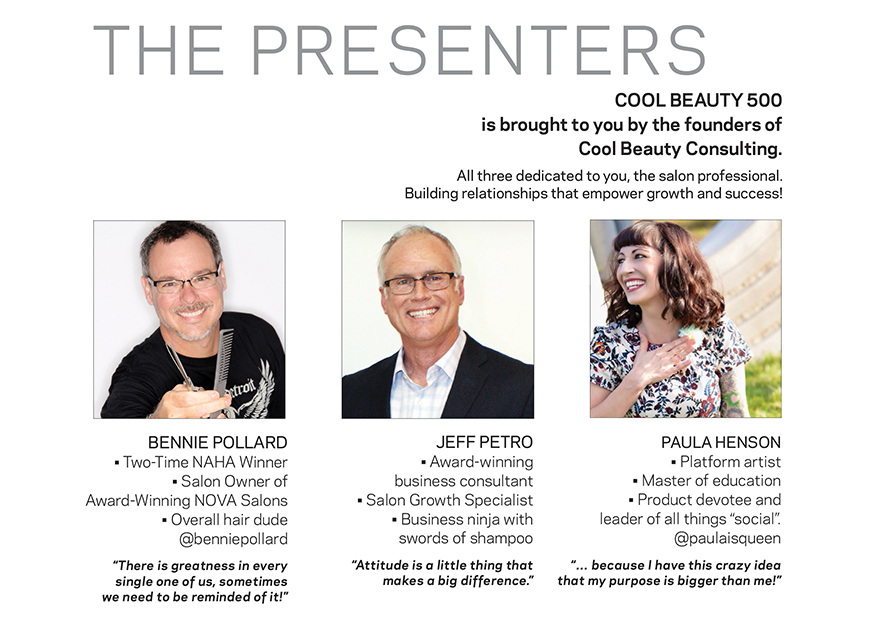 ARROJO CUTTING PRESENTATION - Presented by Nick Arrojo
Nick Arrojo has become a modern icon of the industry. His signature razor-cutting technique is recognized worldwide as creative, fashion-forward, and versatile for stylists. Join us for this haircutting and inspiration event as Nick shares his techniques and passion for the beauty professional!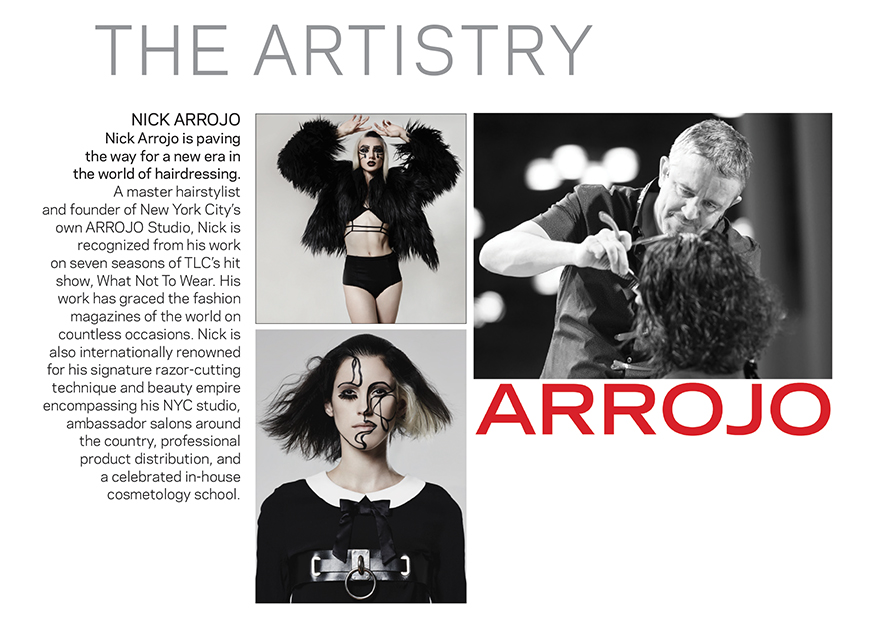 ---
CLASS LOCATION
WESTIN INDIANAPOLIS • Grand Ballroom
241 West Washington Street, Indianapolis, IN 46204
Lunch included both days.