Description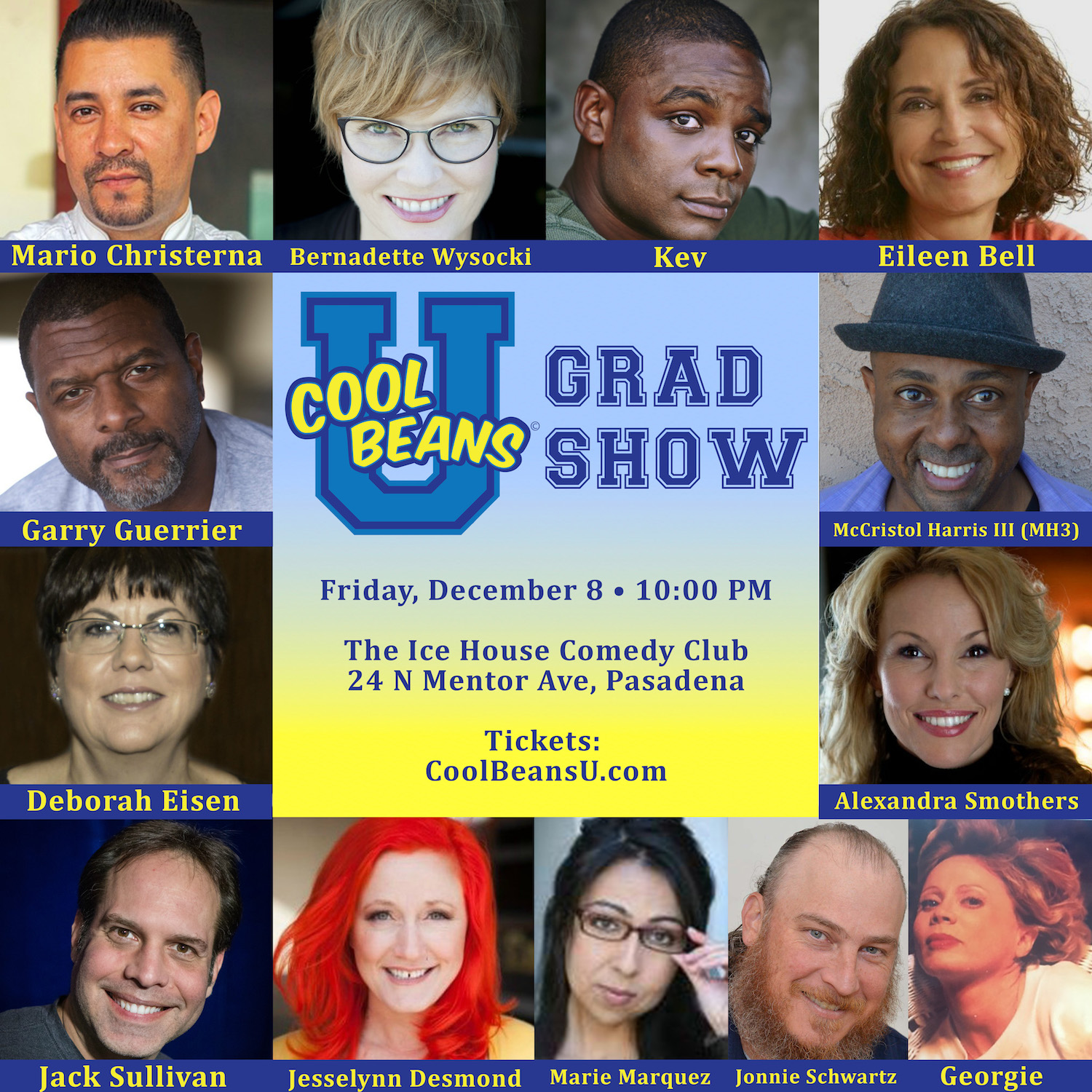 Five weeks of training culminates in this incredible Grad Show!
Come celebrate your amazing Cool Beans U Graduates:
Mario Christerna • Garry Guerrier • Jesselynn Desmond • Marie Marquez • Kev • McCristol Harris III (MH3) • Bernadette Wysocki • Eileen Bell • Alexandra Smothers • Deborah Eisen • Jack Sullivan • Jonnie Schwartz • Georgie • hosted by Matthew Moore

All ages welcome (15+ recommended)! The Ice House is a restaurant, as well.
At Cool Beans Comedy, we aim to make our shows a wonderful experience for you. If you have a birthday or anniversary party, let us know so we can make it an evening to remember!

Or, if we can help answer a question, send us an email at Info@CoolBeansComedy.com
Fun • Prizes • Jelly Beans
*The Ice House has a two-drink minimum and line-up subject to change