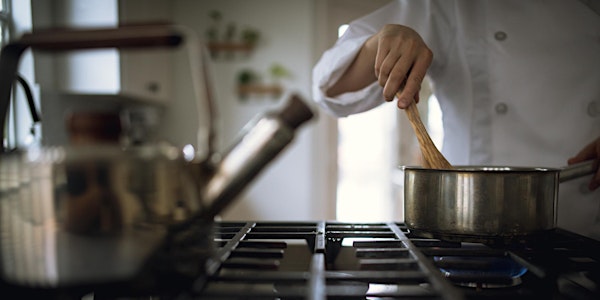 Cooking with Purpose
Follow along with Chef Molly Breidenthal as she shares her culinary expertise for a delicious virtual event with a mission.
About this event
A 2nd Cup and Chef Molly Breidenthal have teamed up to bring you an exciting in-home experience, showcasing a one-of-a kind recipe crafted by Molly, an Executive Chef with over 20 years of culinary experience. She specializes in seasonal and local recipes with Middle Eastern influence. We will be preparing a seasonal tomato salad with fresh peaches, za'star pesto, and homemade ricotta.
Molly began her career over 20 years ago, with her first culinary job as a dishwasher. She has since worked in many kitchens and restaurants, and is passionate about creating accessible culinary experiences for all and advocating for social justice.
A 2nd Cup is Houston's only nonprofit coffee shop dedicated to ending human trafficking through awareness, partnership, and aftercare for survivors. This free event will provide guests with a delicious easy recipe to add to your culinary tool kit, and introduce you to ways in which you can join the fight against human trafficking.
You may donate to support the work of cultivating awareness and investing in rescue, protection, and aftercare for survivors of trafficking by clicking here or texting TILEVERYONEISFREE to 44-321.