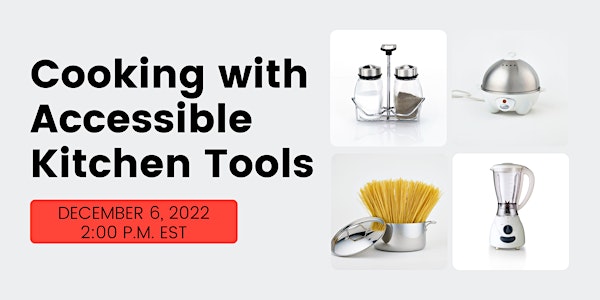 Cooking with Accessible Kitchen Tools
---
About this event
Use What You Have
Apple Mobile Devices: iPhones & iPads
Not all kitchen gadgets are created equal... there are so many now on the market today that come "built" with accessibility and ease of use in mind... right off the shelf!
Many mainstream companies are designing more kitchen gadgets and tools with everyone in mind. Everyone can cook!
Join in this virtual, interactive demonstration of a variety of mainstream items that can make cooking easier, faster, and available to you or someone you support.
To receive credit for attendance & a certificate of attendance for this session, you must name / identify yourself in ZOOM. Those who do not will not receive attendance credit nor a session certificate.
-------------------------------------------------------------------------------
Funding provided by Northumberland County Behavioral Health / Intellectual & Developmental Services and Philadelphia Department of Behavioral Health and Intellectual disAbility Services