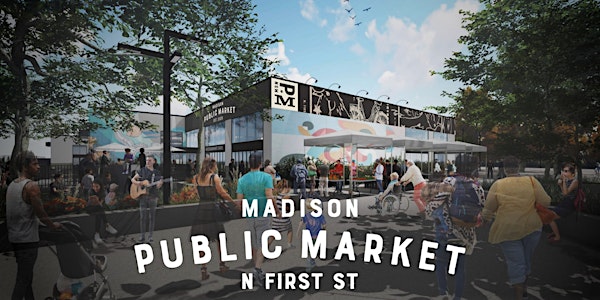 Cooking up opportunities: the Madison Public Market is ready to launch
Hear about how the market will support a fresh batch of homemade entrepreneurs!
About this event
Cities with public markets share common attributes: thriving entrepreneurial ecosystems, vibrant cultural communities and dynamic food systems. Madison is now poised to join the ranks of cities around the world and here in the Midwest with its very own distinctive public market. What will the Public Market mean for Madison? What are the unique opportunities to convene our many communities in a welcoming, one-of-a-kind public space that really will have something for everyone? What should we do as a community to hit the ground running when the Market opens in early 2024? Join us for a lively and interactive conversation with a panel of stakeholders and public market partners.