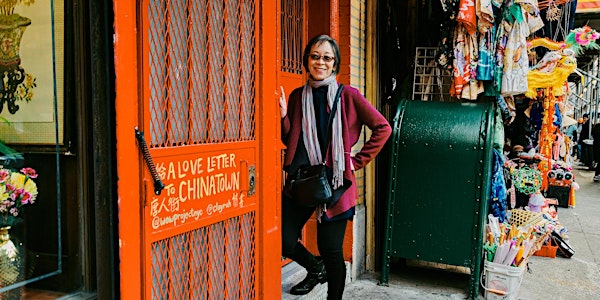 Cooking Up History: Preserving the Wisdom of the Chinese Kitchen
On October 14, 2022 Julia Child Award recipient Grace Young will demonstrate how to prepare fried rice with Chinese barbecued pork.
When and where
Location
National Museum of American History 1300 Constitution Ave NW Wallace H. Coulter Performance Plaza, 1 West Washington, DC 20013
About this event
Join 2022 Julia Child Award Recipient Grace Young as she shares her journey in preserving Chinese American culinary traditions through her cookbooks and more recently in her advocacy work with Chinatowns. For Young, studying and cooking with traditional Chinese ingredients and cooking tools has been a decades-long pursuit. During her research, she met with many Chinese American chefs and cooks, mainly women, who kept alive their culinary cultures through creative adaptations and reimaginings of what Chinese food in America could taste like. Young has given special focus to the wok—an endangered yet deeply meaningful culinary tool in the United States. Shedding light on the history and culture of the wok, Young will tell stories of her own family's relationship to this essential kitchen tool and how immigrant families, including her own, struggle to retain wok traditions. She'll demonstrate key wok cooking techniques by preparing fried rice with Chinese barbecued pork.
Bringing this story into the present moment, Young will also speak about her recent advocacy with Chinatowns whose residents are struggling in the midst of the pandemic and increased anti-Asian hate. Since the winter of 2020, Young is committed to garnering support for Chinatowns across the nation during this particularly vulnerable moment in their history, with Grub Street deeming her the "Accidental Voice" of New York's Chinatown."
Accompanying the cooking demonstration will be a special "Objects Out of Storage" event showcasing Young's family wok, which is now part of the collections at the National Museum of American History, as well as culinary objects donated from chefs and restaurateurs like Cecilia Chiang and Paul and Linda Ma that shed light on the Asian American experience in the United States.
After the cooking demonstration, there will be a book signing with Grace Young. Her cookbooks will be available for purchase on site.
Photo by Christian Rodriguez