Alizés travel and I will be pairing a virtual trip to Morocco with one of Chef, Dada Habiba's gourmet delights.
About this event
Who's Cooking with julie j Travel?
Free Special Event!
When do you ever get to go to Morocco for FREE?
Cooking & Travel- Live from Morocco.
Not your usual lunch and learn.
Registration DOES GUARANTEE you copies of the delicious recipes and recording of the VIP experience. If you are not able to join us during your lunch break or need to leave early, you can still sign up to receive the above listed items. You will not need an electronic event ticket for this event. I will email you directly after you register with the zoom link and recipe. Space is limited.
julie j Travel will be pairing a live virtual trip to Morocco with her preferred Virtuoso travel partner, Alizés travel. We will have lively conversation about all things Moroccan with local, Chef Dada Habiba while enjoying a cooking demonstration of one of her gourmet delights. Please join us Thursday, December 9th, 2021 from 12:00PM to 1:00PM EST. Come learn all about the Moroccan culture!
This will not be any traditional cooking/travel show so, I say come with an open mind. julie j Travel likes to do things out- of- the- box and offer exhilarating experiences for inspired travelers. Only thing better than celebrating with a local virtually is doing it in person. We can discuss when you are ready and able to do so again safely.
Meet Your Creative Chef!
Chef Dada Habiba:
(Traditional Name of chef in Morocco)
She is one of the pillars of the cooking workshop, she has been working at La Maison Arabe for 10 years. She learned the art of Moroccan cooking through her mother and grandmother, she is always happy to share her authentic and creative culinary secrets with her students. She doesn't only like to spread honey to all corners of homemade Moroccan pastries, but she is now also spreading her love for Moroccan food to all corners of the world.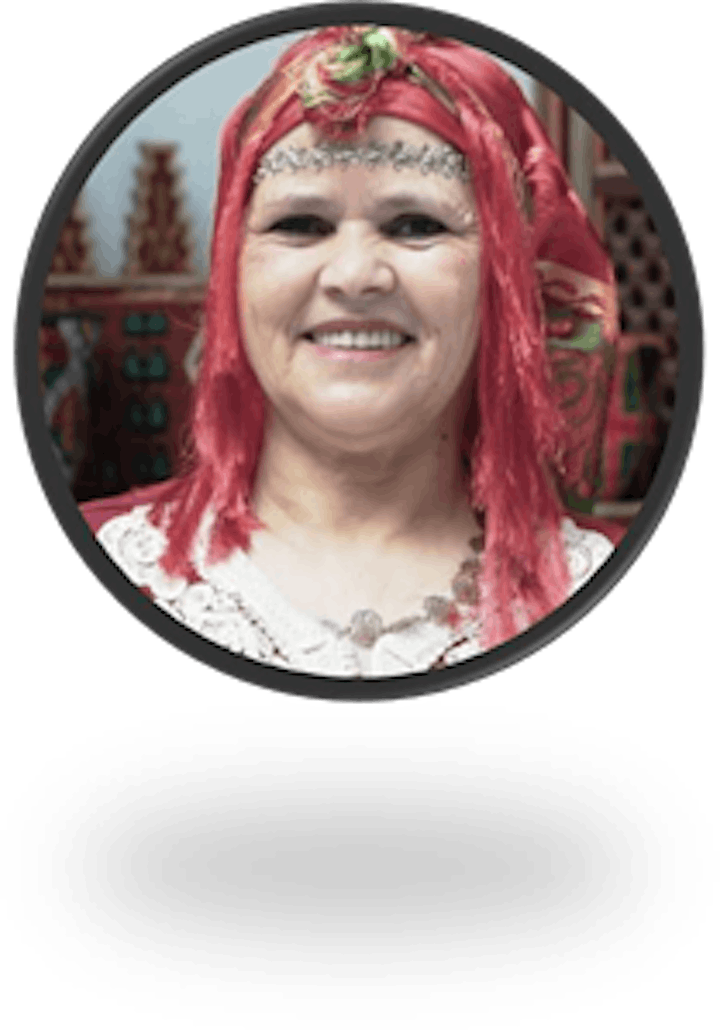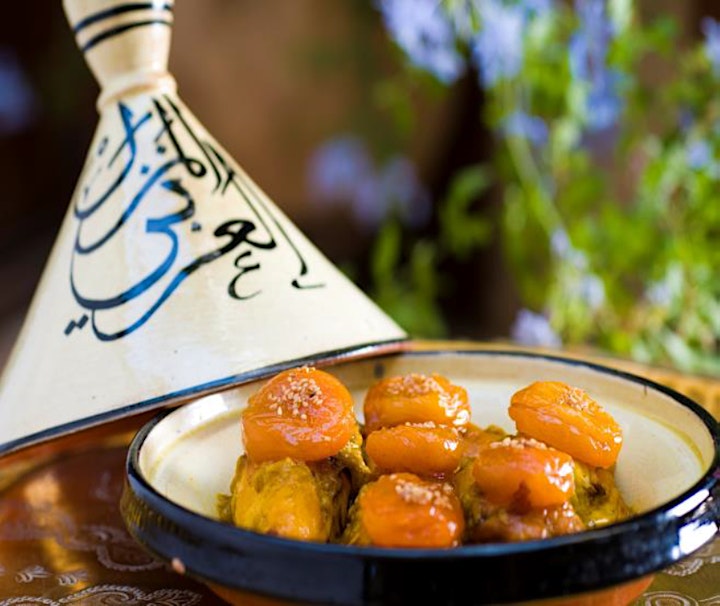 Chicken tagine with caramelized apricots.
Organizer of Cooking & Travel- Live from Morocco. Not your usual lunch & learn.
Hi, I'm Julie Johnston, and I craft inspired experiences for travelers and groups seeking exhilarating vacations that envelop you in luxury. Yes, I'll send you to a picture-perfect paradise—but your destination is so much more than a pretty picture, to be admired from afar.
With my deep destination knowledge, privileged access to top guides, and creative spark, I'll ensure that your vacation fully immerses you in the landscapes and cultures you visit—with plenty of relaxation mixed in. From stomping grapes at a family-owned Italian vineyard to feeding giraffes right from the window of your safari lodge—or simply sinking into the most incredible infinity pool with endless views of the horizon—let me show you how amazing "off the beaten path" travel can really be.
The time is now to explore beyond imagination. Don't let another day, month, or year go by without making the travel dreams you've been yearning for a reality.