Cooking Show with the Blue Zones Project- Fall in Love with Autumn Flavors...
Description
Check out the Blue Zones Project Cooking Show in partnership with Beach Cities Health District. Learn about Blue Zones Project inspired food from registered dietitian, Sarah Soufl, and get a taste of how to live longer, better.
Leaves are falling and Autumn is calling you to the Pier Room!
Come celebrate the fabulous colors and flavors of the fall season--Blue Zones style--and learn why eating plant-based fall favorites help you live longer and live better!
Pumpkins may be synonymous with fall, but centenarians (those at least 100 years old) eat squash and pumpkins year round. In this incredibly informative class, Registered Dietician Sarah Pruett Soufll will prepare and hand out samples of a hearty yet delicately delicious squash salad. Then to pair with all the wonderful fall veggies of the season she will walk you through the ingredients that make a tasty rosemary-crusted tofu. It's perfect for entertaining or a quiet night at home with the family. To finish off the evening you can wash down your fall treats with a mouth-watering pumpkin pie smoothie.
Unbeleafable!
Meet Registered Dietitian, Sarah Pruett Soufl: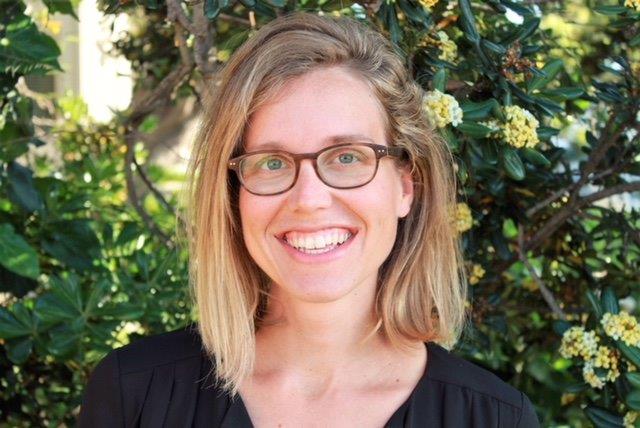 Sarah Pruett Soufl, MS RD (pronounced "so full") is a non-diet Registered Dietitian Nutritionist who empowers individuals and families to appreciate their bodies, move more, improve lab values and understand food and nutrition as an important aspect of living a full life. As the South Bay's local free range dietitian, Sarah specializes in evidence-based holistic nutrition aimed at reducing disease risk and promoting wellness for people of all shapes and sizes. Areas of expertise include pediatric and family nutrition, sports nutrition, vegetarian and vegan diets, cardiovascular wellness, and pregnancy/post-natal and breastfeeding nutrition. Through sharing simple, delicious and wholesome seasonal recipes and ideas, Sarah helps you create more time for connection with family at the dinner table.
Scroll down for more FAQ's.
Is there an age requirement for this class?
These classes are simply for demonstration, so there's no required age for this event. We do ask if there are extended conversations or other interruptions that you please step outside of the room to preserve the learning environment of the classroom.
Is this a hands-on class?
No, this is a demo-style class which means it's your opportunity to kick back, relax, and enjoy some amazing techniques and flavors.
Is there a Dress Code?
What if I have a food sensitivity or restriction?
As this is a demonstration class we unfortunately do not make substitutions. You may still join the class and enjoy it for the learning experience, but we do ask that you abstain from partaking in any foods that go against your food sensitivities or allergies.
Do I need to bring my ticket to class?
No, we do check-ins by name so all you need to bring is your lovely self.
Is there a waiting list?
Our classes are on a first-come, first serve basis. If you're interested in joining our classes, we encourage you to sign up early! Please check back because people cancel and their tickets become available for purchase up to 2 hours prior to the class.
Do you do private events?
We do! Please email Diana Woodruff the Pier Room Coordinator at Pierroom@Lazyacres.com and she will be in touch with you within 48 hours with more information.
What if I have more questions?
Please reach out to us at the following email: Pierroom@Lazyacres.com