Description
Massachusetts Restaurant Day for No Kid Hungry [FOXBOROUGH REGION]
Join The Mass Restaurant Association (MRA) and Massachusetts Chefs To End Hunger!
On Monday, March 27th, 2017 Davio's Foxborough will host a Multi-Course Chefs Tasting Menu Dinner with Wine Pairings in support of No Kid Hungry.
This event is $125 per guest (excluding gratuity)
All proceeds benefit children in need in Massachusetts!
Host Chef
Steve DiFillippo / Davio's Northern Italian Steakhouse
Participating Restaurants in the Multi-Course Dinner at Davio's Foxborough:
Davio's Northern Italian Steakhouse
Scorpion Bar
Tavolino
Skipjacks
CBS Scene
Twenty8 Food&Spirits
6:00 p.m | Cocktail Reception
7:00 p.m. | Multi-Course seated dinner with wine pairings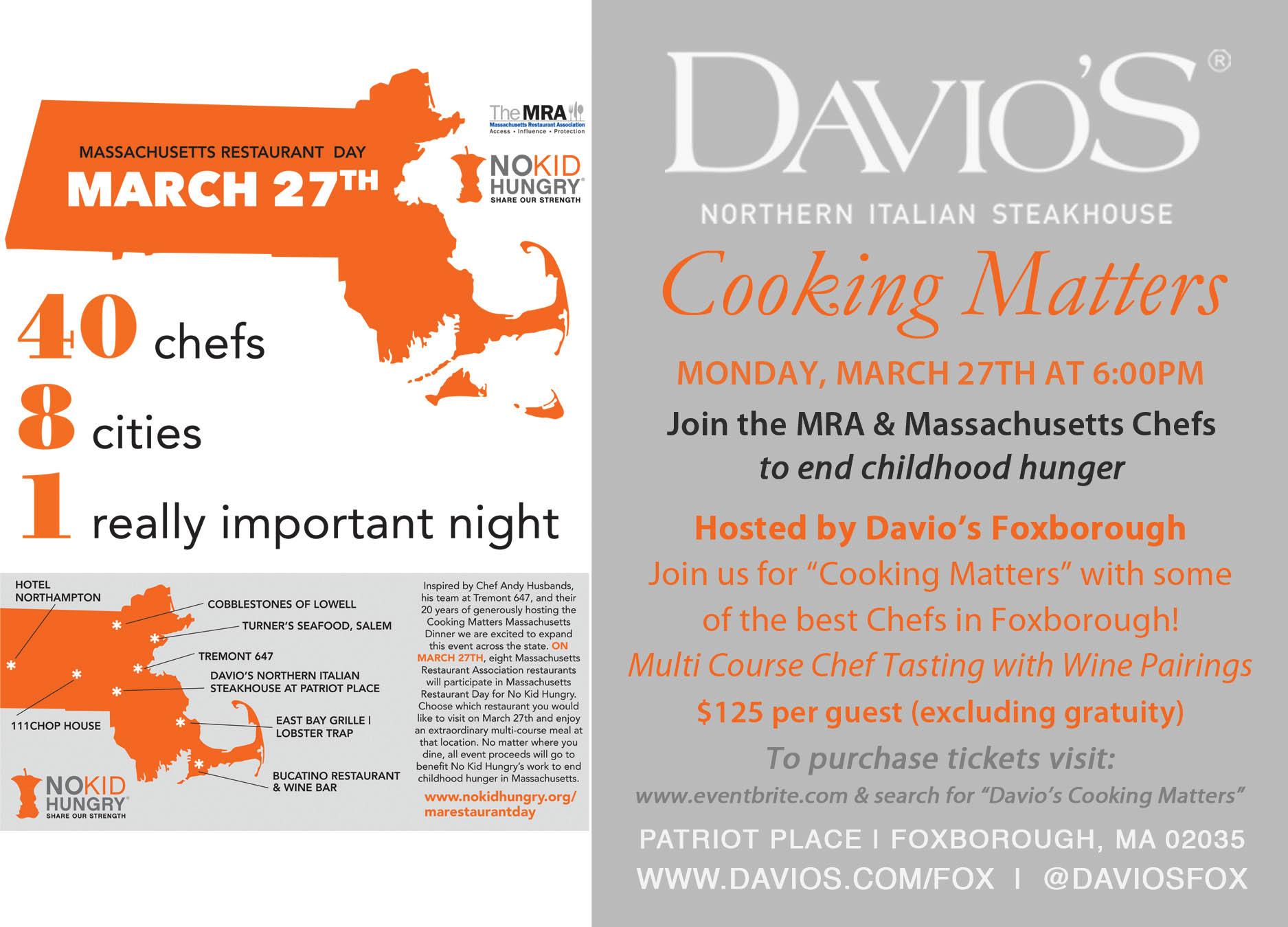 Tickers are required, space is limited. Seating is communal. Please note, all event attendees must be at least 21 years of age.
Contact Sana Barclay at
sbarclay@strength.org
with any questions.