Description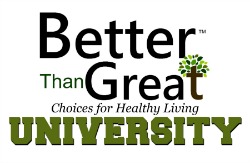 Pressure cookers have long been a staple of Indian households, which made Instant Pot a natural match. What used to require simmering for hours, now with the Instant Pot it is vastly simplified.
The aromatic spices and creamy deep flavors of Indian cuisine is easy to prepare right in your own home using the incredible kitchen gadget. Your instructor, Babita Sandhu, will share her tips and techniques during this hands-on session taking the fear out of using your Instant Pot.
During this exciting time you will be exploring this amazing machine, sharing simple tricks, and tasting of delicious healthy Indian recipes. This class will be using meat and dairy. See our other class offering for vegan cooking in April.
Participants will be tasting a full plate of Indian cuisine, take home the recipes, and leave with a level of confidence to give it a try.
Instructor: Babita Sandhu
Class Cost: $25 - Particpants will recieve a copy of the recipes and a full plate meal.
Tickets are non-refundable.
Space is limited a seat reservation must be made to guarantee a spot.
Any questions call 941-753-6611 or email info@plantplace.com
Hosted by: