Description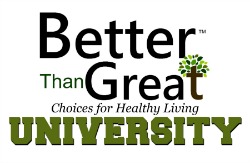 Hands-on session taking the fear out of using your Instant Pot. Exciting time exploring this amazing machine, sharing simple tricks, and demonstration and tasting of delicious healthy recipes. Particpants will take home recipes and confidence to give it a try.
Instructor: Buffy Smith
As a mom of 3 children with food sensitives, she has adjusted their "food-life" to being gluten and lactose free. Her passion is creating, finding and providing healing nontoxic. Delicious foods for her family that provide nourishment and energy to their bodies. Buffy's Instant Pot is a staple tool in her kitchen arsenol. She has created some tastey healthy recipes and discovered great tricks to use to save time.
Class Cost: $10 - pay at the door.
Space is limited a seat reservation must be made to guarantee a spot.
Hosted by: