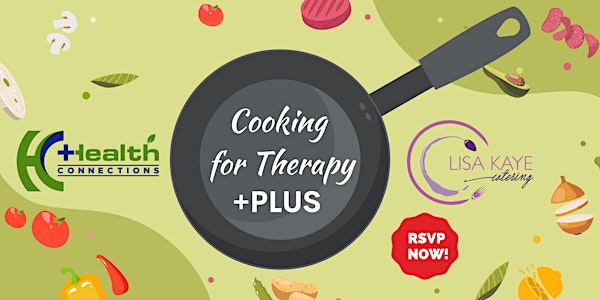 Cooking For Therapy +Plus
Cooking for Therapy +Plus is a skill-building day full of activities towards achieving mental wellness.
When and where
Location
Lisa Kaye Catering 944 N. 33rd Street Milwaukee, WI 53208
About this event
Cooking for Therapy +Plus is an enhanced version of Cooking for Therapy that includes a cooking demonstration PLUS an introduction to various self-care practices to increase community-level mental wellness. This experience provides participants with basic cooking skills plus alternative techniques to address mental wellness in addition to traditional talk therapy practices.
This Health Connections Inc. event will take place in partnership with Lisa Kaye Catering at 944 N. 33rd Street Milwaukee, WI 53208. Doors open at 11:30 am and the event starts at 12:00 pm and ends at 3:00 pm.
RSVP is required.
Health Connections, Inc.'s CEO is Ericka Sinclair, MS, MPH created this practice for the equitable delivery of primary care, behavioral health and health-related social services care coordination. Although our goal is to provide services for all of the Greater Milwaukee area, there is a special focus on vulnerable populations that traditionally experience barriers to accessing health care. Currently, we are also providing COVID vaccines and testing and the mental wellness needs that were revealed by COVID.
For more information on Health Connections, Inc. visit: www.healthconnectmke.org
Chef Lisa McKay, owner and executive chef of Lisa Kaye Catering, LLC, an off-site catering company known for professional service and quality food. While Chef Lisa does not limit her cooking style, she is most inspired by fresh herbs and peppers that bring out the unique flavors in Southwestern and Southern cuisines.
For more on Chef Lisa McKay please visit: www.lisakayecatering.com