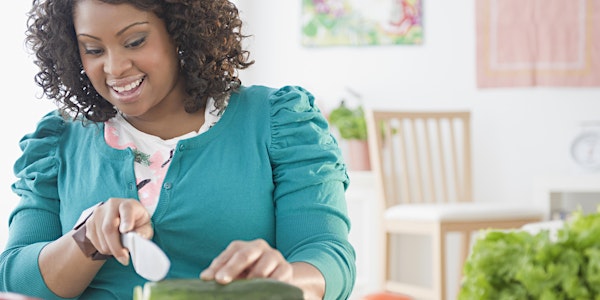 Cooking for Reducing Disease Risk - Arthritis and Inflammation
Join us to learn about foods and cooking methods to help reduce your risk for joint pain and inflammation.
About this event
Reducing your risk for chronic disease starts in the kitchen. The foods we eat and prepare for our families can be nourishing, satisfying AND healthy. Join registered dietitian Amy Rosenfeld for a discussion about the connection between the foods we eat, joint pain, and inflammation. Amy will demonstrate realistic anti-inflammatory cooking methods and recipes, to help make healthy eating part of your everyday routine.
Recipes will be provided ahead of time so you may cook along with us.
Cooking for Reducing Disease Risk is a monthly series. Registration required. This program will take place via Zoom. A link for the program will be sent prior to the program.
If you cannot attend the live event, it is recommended you register to receive the link to the program recording.
For questions about this event, please email chl@northwell.edu.
About our Presenter:
Amy Rosenfeld MS RD CDN: Amy is the Community Outreach Program Manager for the Center for Healthy Living and Community Health Team at Northern Westchester Hospital. Amy received her M.S. in Clinical Nutrition from New York University and completed her registered dietitian/clinical training at the New York Presbyterian Hospital. Amy's specialty as a dietitian is culinary nutrition - teaching how to apply the principles of good nutrition to our cooking techniques and food behaviors. Amy seeks to inspire people to be nourished for life – developing sustainable, personalized and positive health habits at any age. Amy's true passion is gathering people to cook and eat delicious, healthful meals together.
Disclaimer:
You are now directed to a third-party registration site, Eventbrite. Please note that Eventbrite is a third-party information portal that is not owned, operated, or managed by Northwell Health. Your use of Eventbrite is solely at your discretion and is governed by Eventbrite's Privacy Notice and Terms of Service. Northwell Health does not make any representation or warranties of any kind, express or implied, with respect to the contents or operation of this website.