Description
Cooking for a Cause - Sri Lankan Feast -
Enjoy authentic Sri Lankan cuisine and help a Sri Lankan Village
Chef Chanaka and his Team will cook a delicious buffet of
traditional Sri Lankan style food
curries, rice, tropical puddings annd fruit salad served buffet style at the Highlander Haven.
Hoppers from the bbq will served throughout the night.
Chanaka wishes to prepare dishes that suit your taste, so select your ticket accordingly-
mild, medium spicy or spicy hot.
Come along to reignite the relationship
between the citizens of Maryborough and Deniyaya, Sri Lanka.
following the devasting Tsunami in 2004 .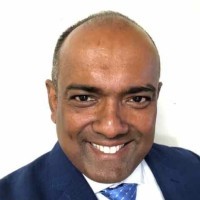 The proceeds from this Maryborough Rotary Fundraiser are to refresh the Deniyaya Community Centre
and continue the friendship between the people of Maryboroug and , Kardinia
who assisted the building of the Deniyaya Community Centre.
This Building helped bring together the Sri Lankan Villagers relocated after the Tsunami.
A refreshment bar will operate.
Raffles, games and prizes to add to the fun.
Colour and flowers are big in Sri Lanka
so wear your most colourful clothing and bling to complement the evening.
Elephants are also popular so bring your favorite elephant.
We encourage you and your friends to have a great Sri Lankan Cooking experience here in Maryborough.
For more information phone Alison 0418642314