Description
Fall pumpkin season meets Herb Weekend!
Our fall cooking demo is back-- and pumpkins combine with classic fall herbs and spices in recipes from Shannon Readus, manager of the on-site Cafe at NHG.

You'll sample seasonal great tastes while Shannon offers easy to follow instructions for pumpkin prep that you can apply to all kinds of autumn dining. This time, Shannon's recipes include a wonderful pumpkin granola, and honoring timely herbs with a fresh chicken salad. There's help in working with pumpkins, too-- cutting techniques, making puree', and of course, what to do with the seeds!

North Haven's selection of pumpkins for the fall decorating and cooking season is legendary-- along with a wide variety of shapes and sizes, many are quite delicious! We'll have recipe handouts too as you get a chance to get techniques and tips directly from the source of our fresh food and more at North Haven Gardens.
We've always got the best in the gardening experience for you. Our events during Fall Herb Weekend:
PLUS! Our Herb Weekend Special: All our 4" herbs from our extensive collection are $1.99 each (regularly $2.49), Friday through Sunday, October 11-13.

---
North Haven Gardens is proud to feature our wonderful café manager Shannon Readus, whose bubbly personality and infectious laughter brings so much to the dining experience here. With over 20 years of experience in kitchens in the DFW area, Shannon came to us with a varied background, including working as a private chef for local families and cooking for at-home seniors, as well as being a fine cheese steward. Shannon brings to our Café her philosophy of encouraging the highest quality guest experience combined with her dedication to the farm-to-table approach.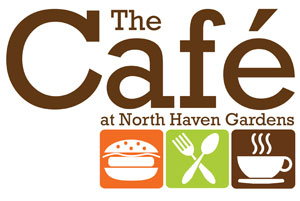 Dine in the heart of the garden!
At the Cafe at North Haven Gardens, we use healthy, green cooking processes with no deep fryer or factory processed foods. We source fresh local produce whenever possible and sustainably produced meats and fish. We invite you to taste the difference of artfully prepared dishes while dining in our beautiful gardens.