Roll up your sleeves as you're about to become the town's newest sushi chef. Plus, learn to make healthy miso soup & how to pickle ginger!
About this Event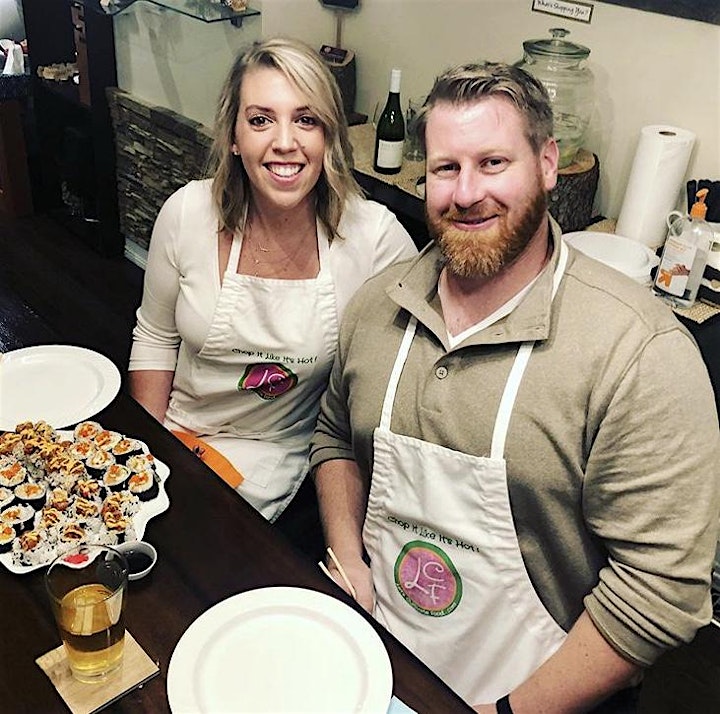 "Miso Happy" w. Sushi & Sake (GIFT EDITION)
Roll up your sleeves as you learn all about Sushi with a glass of sake. You'll learn to make healthy miso soup and how to pickle ginger followed by creating and rolling your own custom sushi rolls from scratch with an array of veggies and sushi grade fish and crab (featuring sriracha mayo and eel sauce)
INCLUDED IN THIS CLASS (for everyone):
+1) Complimentary shot of sake and one of our seasonal Signature fruit & herb infused beverages will be served. (You can also BYO)
+2) Dessert for this class will be learning how to 'torch your own' creme brulee style cheesecake with flame throwers.
+3) Bamboo sushi mat to take home with you! Sweet!
Let's Cultivate Food is an award winning PREMIER cooking class company established in 2009. We teach hands-on "everything you want, and nothing you don't" cooking classes in our intimate & lofty studio in the trendy Manayunk neighborhood of Philadelphia.
In 2019 we hosted about 200 cooking classes each year - public, private, & team building classes.
(These classes are packed w cooking tips and restaurant tricks. Lot's of food, lots of fun, lots of great info!)
For more information and for additional classes we are offering
Click here (to go to Let's Cultivate Food's website)
Click here (to go to our Cooking Classes in Manayunk page)
Please note this event is also posted on other sites as well as seen in our social networks. This class may sell out at any time based on cross-marketing channels.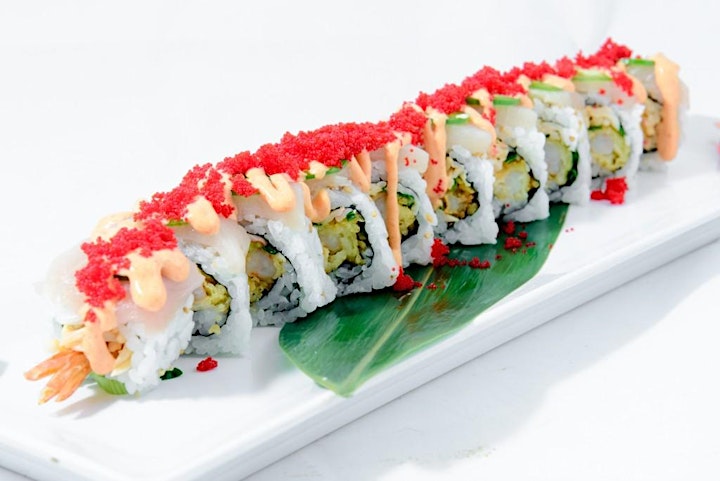 FAQs:
Covid-19 Compliant?
Yes, we are surely Covid-19 compliant. We've always focused on hand washing, wearing gloves when needed, and making hand sanitizer available at all of our classes since day 1. Today, we'll add additional measures including 50% smaller class size for safety, comfort, and peace of mind. We ask that you wear a CDC approved mask and upon arrival – you will be asked to wash your hands. Please reach out to us if you have any questions before booking. (Please note the pictures posted in this ad are from pre-covid - Masks are worn by all participants inside)
What are my parking options for the event?
We offer access to FREE off street parking in the back. Come in through the back DECK where you'll see hanging string lights and the 2 tiki torches.
DOORS OPEN: 15 minutes prior to class start.
What can I bring into the event?
Our seasonal Signature drinks & infused water will be offered for the class but you can BYO if you wish.
In an effort to 'go green' and so that we may update recipes from time to time, we do not print recipes but will provide online access to the recipes at the class so you can view and print as needed.
What is the refund policy (updated 3/11/2020)?
If you cannot make your class, please email us. You would be given credit of the amount paid toward another Let's Cultivate Food class ONLY if your cancellation is greater than 10 days out. Under 10 days, tickets are transferable to someone else that day but not refundable.
Temporary Update: Officially (email) notifying us with under 10 days out and over 7 days until the event, as a courtesy we will extend to you 100% credit to a future event of your choosing with a rescheduling fee of $9/per ticket. A rescheduling fee of $27/per ticket for notifications to us within 3-6 days until the event. Enrolled classes listed as "Sold Out" at the time of your request will incur an additional $5/per ticket. Under 3 days notification and your tickets are still transferable by you to someone else for the same day/class, but unfortunately not reschedulable. We also reserve the right to turn away individuals who show symptoms of illness.
How can I contact the organizer with any questions?
LetsCultivateFood.com and LCFCatering.com with any questions.
____________________________________________________________________________________________________