Description
Let's celebrate the holidays and our run-dships!
We are hosting a Cookie Swap & Speed Work night at The Runner's Edge. How does this work?
Meet at The Runner's Edge- Libertyville.
Bring cookies: You can buy or make them yourself. Please bring enough to share.
TRE staff will set out a table with all of the cookies.
After the run and hand washing, everyone will receive a bag to fill.
We are awarding the most: Tasty, Creative, Festive, Original and All Around Best cookie!
Speedwork
We will do speedwork on a festive and lit street. Details to come! Follow our Facebook page to find out where.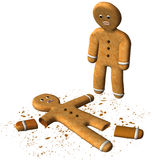 All ages, paces and skill-levels welcome. Family friendly. Please wear your lights and reflective gear.
It's dark. Run safe!