Description
What's better than traditional tacos? Mini street tacos!
Bring yourself and your little one in for a tasty bonding experience that both of you will enjoy!
In today's class, we will be playing with the vibrant flavors of our neighbor's across the borders' famous flavors! We will have a variety of protein options for you and your kiddo to pick from. We'll chop, dice, and slice a variety of taco fillings so that each mini taco will be custom-designed by you! You find that there's no wrong way to build your plate of tacos.
For dessert, we will be creating Mexican Bunuelos. How do we make those, exactly? Well, we take pate-choux dough and mold it into little bite-sized shapes. Then, we fry it to a golden perfection which creates a crunchy outside and a fluffy, doughy texture on the inside. We then toss them in a combination of cinnamon and organic cane sugar- these bunuelos will have you grinning from ear to ear!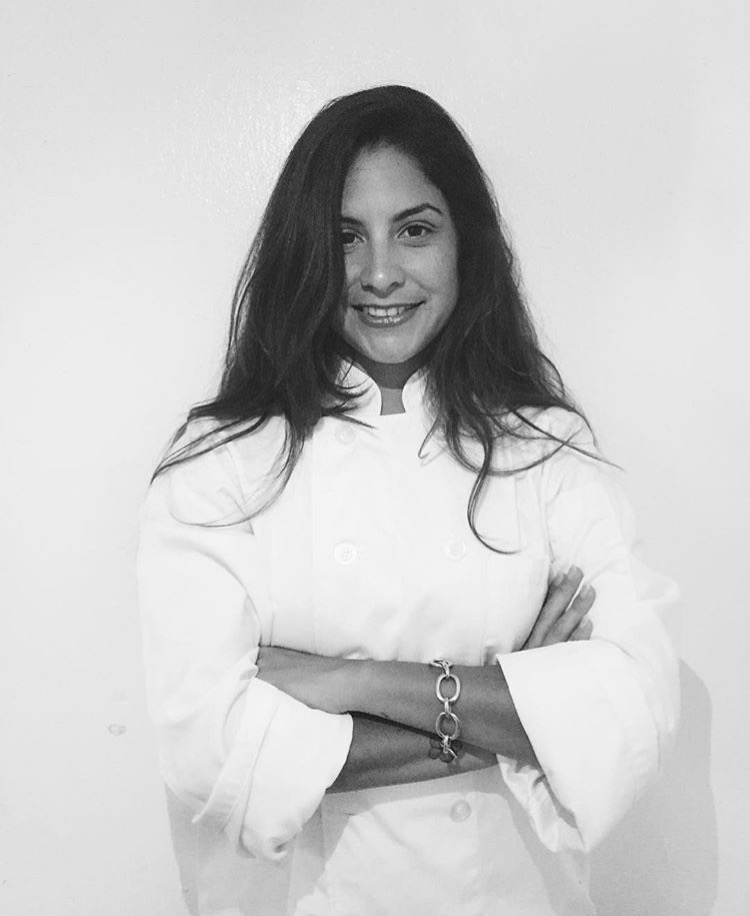 About Chef Daniela:
Precision, mastery, art; these are qualities you can expect from Chef Daniela. Starting with her time at Le Cordon Bleu in South America, then Art Institute, San Diego, to her tutelage from professionals here in the United States, Daniela has travelled the globe for dishes with distinction. Focusing on quality, Chef Daniela emphasizes health and wellness through her preference of organic ingredients and creating amazing flavors.
FAQ:
Is there an age requirement for this class?
For kids and parents who're looking for get cozy in the kitchen, this hands-on class is great for kids 4-10 years old that are excited to work alongside you. One ticket will cover you + your child.
What does "Hands On" mean?
Hands-on changes from class to class, but it generally means getting your hands dirty. From rolling sushi to slicing and dicing, the class will be designed around the theme and age group of the class. We'll provide the tools, so don't fret! Most of the tools are what you'd have at home, as we try to encourage taking the lessons learned in the class and apply them at home.
Is there a Dress Code?
We strongly recommend wearing clothes appropriate for the kitchen. Closed-toed shoes, sleeves above your elbows, and a way to tie up longer hair are all strongly recommended.
What do if my child has a food sensitivity or restriction?
We've got substitutes prepared! Each time you purchase a ticket it will ask you to list your dietary restrictions. Please be as explicit as possible. If there's a class with a major component, ie. flour in pasta making, that might conflict with your sensitivity, we ask that you please consider another class that removes possible cross-contamination.
Do I need to bring my ticket to class?
Nope! We do check-ins by name so all you need to bring is your lovely self.
Is there a waiting list?
Unfortunately, our classes are on a first-come, first serve basis. If you're interested in joining our classes, we encourage you to sign up early!
Do you do private events?
What's your refund policy?
We're happy to refund your ticket up to 24 hours before the event. This allows our chefs adequate time to prepare materials and ingredients for the class.
What if I have more questions?