Description
Happy Father's Day!
What's better than spending time with dad doing something fun, and eating!
Join Chef Carrie in a super awesome class for you and your dad to make dad food in this sports themed class.
First you'll feel like you went to a sports game making and eating Turkey Chili Dogs.
Next you will both cut and smash potatoes to give a new twist to the French Fry with Smashed Parmesan Potatoes.
Then it's off to the golf course to hit a hole in one with Golf Ball Cake Pops. So fun to make and so fun to eat!
***This is for ages 5-9 with an adult***
***This class can accommodate gluten free diets***
***This class cannot accommodate vegetarian diets***
Meet Chef Carrie: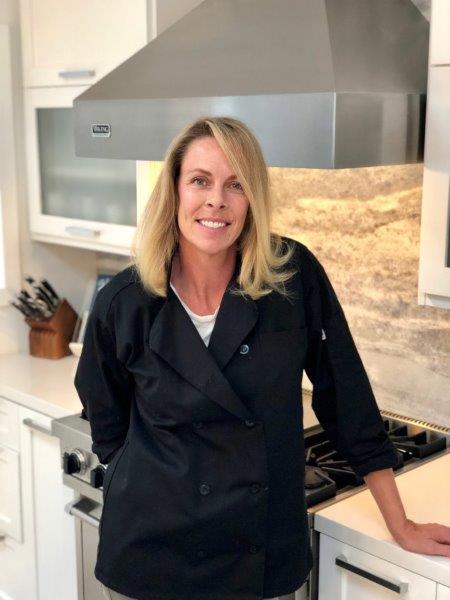 My goal is to make life easier for anyone who wants to learn more about food. I want to help families bring dinner to the table, teach the skills needed to cook more on your own and do it in a fun and relaxed way. I have worked under chefs at Thyme Cafe and Catering in Santa Monica and was the Head Chef at the Century Club in Manhattan Beach for the last 3 years.
I am a former Professional Beach Volleyball Player residing in the South Bay. I worked in kitchens and catering during my off season for 12 years, until I retired from beach volleyball and decided to go into the food business full time.
Although I love cooking for my classes, family and friends, along the way meeting new people and making new friends has made this job the best ever!
Cook With Your Kid Classes:
**This class is for children ages 5-9 years old and you.**
Scroll down for more FAQ's.
Is there an age requirement for this class?
This class is designed for children and parents who are looking to get cozy in the kitchen. This hands-on class is great for children 5-9 years old that are excited to work alongside you. One ticket will cover you + your child.
What does "Hands On" mean?
Hands-on changes from class to class, but it generally means getting your hands dirty. From rolling cooked sushi to slicing and dicing, the classes are designed around the theme and age group in attendance. We will provide the tools so don't fret! Most of the tools are what you have at home, as we try to encourage taking the lessons learned in the class and applying them at home.
Is there a Dress Code?
We strongly recommend wearing clothes appropriate for the kitchen. Closed-toed shoes, sleeves above your elbows, and longer hair tied up. These suggestions are all strongly recommended. We do reserve the right to stop a chef from participating in any given task if we deem their attire to be dangerous to themselves or others. (ie: long flowing sleeves that could easily catch fire)
What to do if my child has a food sensitivity or restriction?
We can have substitutes prepared! Each time you purchase a ticket it will ask you to list your dietary restrictions. Please be as explicit as possible. If there's a class with a major component, ie: flour in pasta making, that might conflict with your child's sensitivity, we ask that you please consider another class that removes possible cross-contamination. Although we can usually accommodate most allergy/diet restrictions, there may be a chance we will not be able to for a particular class. If there is a concern, we will be sure to reach out to you and refund the ticket before the day of the class.
Do I need to bring my ticket to class?
Nope! We do check-ins by name so all you need to bring is your lovely self.
Will recipes be provided?
The recipes used are proprietary and will not be provided. However you may take pictures and/or notes during class.
Is there a waiting list?
Our classes are on a first-come, first serve basis. If you're interested in joining our classes, we encourage you to sign up early!
Do you do private events?
We do! Please email Amanda Yurcich our Marketing Manager at

Amanda.Yurcich@LazyAcres.com

and she will get back to you within 48 hours with more information.
What's your refund policy?
We're happy to refund your ticket up to 24 hours before the event. This allows our chefs adequate time to shop for the proper amount of ingredients needed for the class.
What if I have more questions?
Please reach out to us at the following email: Pierroom@Lazyacres.com
**Please Note**
This style of class does not include seating. Just like your kitchen at home, it is easier to prep, chop, and slice while standing! Please have your child as well as yourself wear comfortable shoes.

Our kitchen tends to fluctuate occasionally in temperature. Please bring a light sweater for both you and your child in the event the room gets a bit chilly.

All classes are subject to cancellation, please note any class may be cancelled up to 24 hours prior. In the event of a cancellation, a full refund will be offered.