Description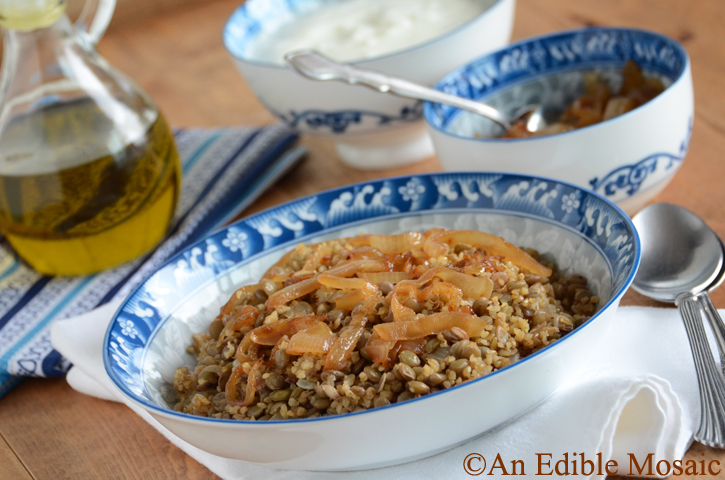 Join us for a special kind of Twitter party, celebrating An Edible Mosaic: Middle Eastern Fare with Extraordinary Flair. This wonderful cookbook by Faith Gorsky is a delicious introduction to Middle Eastern cooking, providing classic recipes along with personal stories of Faith's experience with this cuisine.
On Saturday, January 12, our team will be taking to the kitchen to prepare Lentil and Bulgur Pilaf with Caramelized Onions (also known as Mujaddara) and live-tweeting the whole process. We want you to cook along with us! Faith will be checking in to answer your questions about this dish, as well as Middle Eastern cooking in general.
Here's what you do:
First: assemble all the ingredients (see recipe here).
Next: join us on Saturday, January 12 at 4:00 PM ET using the hashtag #AnEdibleMosaic. (TweetChat is a great platform for participating in a Twitter party.)

Also: tweet pictures of your recipe as you go! We'll put together a photo timeline of all submissions for a follow-up post (giving you credit and links, of course!).
(To make sure that we have your pertinent information, register for the party here. That way, we can easily link out to you when we create our round-up post!)
Find the recipe here, then Cook, Tweet & Eat with us!