Learn basic cooking skills through a healthy eating lens!
About this Event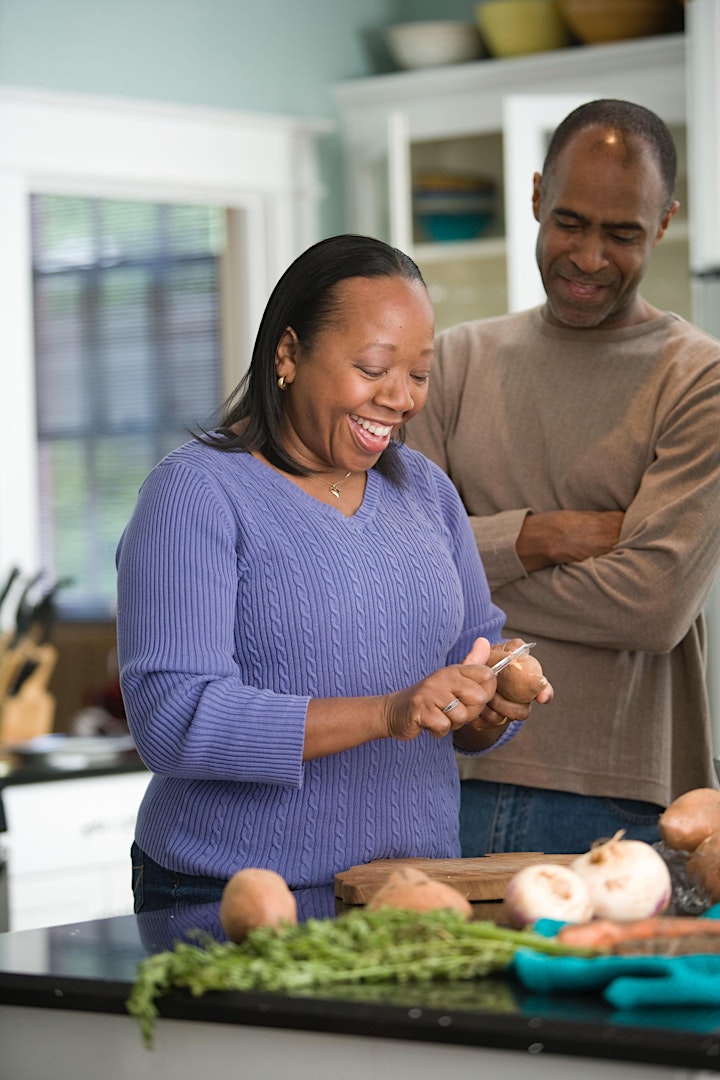 This class is for cooks who are learning cooking skills for the first time or need a good refresher. Registration is open to all ages with adult supervision recommended for young cooks.
Virtual classes will be held on Mondays from 12-1 pm via Zoom from July 6, 2020 through July 27, 2020 (four weeks total). Each week will also include a pre-recorded cooking demonstration video to watch when participants choose. The Monday Zoom sessions will be recorded for participants who are unable to join.
Cooking techniques covered in the course include roasting, marinating, sautéing, grilling, stir frying, slow cooking, knife skills, and more. The course also includes information on nutrition labels, unit pricing, portion control, eating mindfully, and food safety.