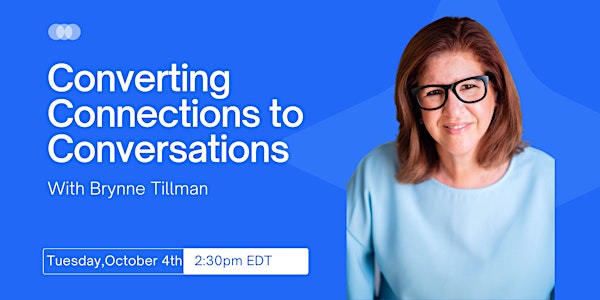 Converting Connections to Conversations
Converting Connections to Conversations
About this event
"If I could just get more at-bats", says almost every sales rep I have ever met. It is all about starting the conversation, and getting your ideal buyers excited to take your call... but you have to earn the right to make that happen! In this session, Brynne Tillman, CEO of Social Sales Link and the LinkedIn Whisperer will take you through the journey of positioning yourself as the subject matter expert and thought leader that is attracting the right people on a consistent basis.
We will cover:
The social selling mindset that proves to your buyers that they actually matter to you
Positioning your profile to be value-centric not just a resume or worse yet a pitch deck
Finding and engaging targeted connections that you have been ignoring
Leveraging your clients to get referrals
Exactly what to do and say to get raised hands and appointments set
Register today for this FREE training!