Conversing with Dr. S. James Gates, Theoretical Physicist

Thursday, November 7, 2013 from 6:00 PM to 7:00 PM (EST)
Event Details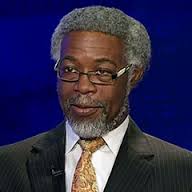 Theoretical Physicist and 2013 National Medal of Science Awardee Dr. S. James Gates will guest lecture for a public seminar at Delaware State University on Thursday, November 7th, 2013 @ 6 p.m. in Lecture Hall 223 of the Luna I. Mishoe Science Center (South).  Dr. Gates will share insights into a prolific career immersed in cutting-edge, interdisciplinary research at the interface of mathematics and physics, specifically, supersymmetry and super-gravity - what is sometimes also referred to as a "theory of everything. "
Dr. Gates is Endowed Chair of Physics at the University of Maryland, College Par, where he is also the Director of the Center for the Study of Terrestrial and Extraterrestrial Atmospheres. He was the first recipient of the prestigious American Physical Society's Edward A. Bouchet Award; and has frequently been featured on PBS television program NOVA as an expert on physics. Dr. Gates also serves on the President's Council of Advisors on Science and Technology (under President Obama).
Free and open to the general public; all are welcome to attend. Refreshments will follow.
Organizer
This lecture is presented as part of the 2013-2014 season of the Dean's Distinguished Lecturer Series (sponsored by the College of Mathematics, Natural Sciences & Technology (CMNST)). The mission of the lecture series is to make current issues in science and innovation relevant to Everyone. These talks are free and open to the public.  For more information about this series, please visit http://www.desu.edu/cmnst-dean-lecture-series#node-2074.