Conversations with Women in Leadership series - Lisa
Description
Please save the date for the "Women in Leadership" speaker series with Lisa Oxentine, Director Global and Key Accounts, Cargo Sales.

Lisa is the DFW Management Sponsor for the PWA DFW Chapter and has been in many different roles with American Airlines since joining 1987. We hope you can join us and hear Lisa share her "Top 10 Lessons Learned" over the last 30 years at American Airlines.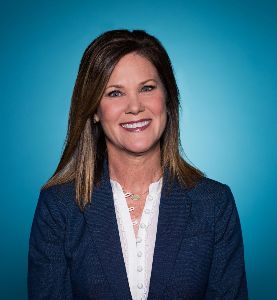 Date:
Wednesday, July 17th
Time:
12:00 pm – 1:00 pm
Location: HDQ1 Private Dining Room - Bring your own lunch.

About Lisa

Lisa joined American Airlines in February of 1987 as a frontline customer service agent and played major roles in passenger service and operations, premium services, sales support operations and corporate products.
Built upon that customer experience foundation, Lisa then became a district sales manager for the DFW region before advancing to account manager and regional director of inside sales for the Global Sales Division.
Lisa then took on a role as the senior manager of customer recovery for the Customer Experience division, where she led a team of 47 team members in the Integrated Operations Center (IOC) focused on maximizing service recovery for the entire American Airlines network.
Now that she's in Cargo, Lisa plays a pivotal role in the worldwide supply chain.
Outside of American Airlines, Lisa has been heavily involved in the DFW business and athletics scene. She served as a committee charity chair for the DFW Business Travel Association chapter, and also maintained a board position on the Southern Methodist University Athletic Forum. She has two adult children who both played college athletics. Lisa is also a huge Dallas Cowboys fan and loves all sports.

Can't join in person? Webex below:
-- Do not delete or change any of the following text. --
Meeting number (access code): 252 198 204 Meeting password: 65Reemn@ Join from a video system or application Dial 252198204@americanairlines.webex.com You can also dial 173.243.2.68 and enter your meeting number. Join by phone +1-866-240-1897 US Toll Free +1-210-795-1114 US Lansing Toll Global call-in numbers | Toll-free calling restrictions Can't join the meeting? If you are a host, go here to view host information. IMPORTANT NOTICE: Please note that this Webex service allows audio and other information sent during the session to be recorded, which may be discoverable in a legal matter. By joining this session, you automatically consent to such recordings. If you do not consent to being recorded, discuss your concerns with the host or do not join the session.