Conversations with Impact: Effectively Connecting, Convincing & Sustaining...
Description
Conversations with Impact:
Effectively Connecting, Convincing & Sustaining Conversations with Anyone
Simple and Powerful. This workshop is designed to explore the art of effectively connecting with people and building strong conversation skills. Conversation being an essential part of our lives, it is also key to our career and personal-life success.
From small talk to networking events, social settings and elevator pitches, our lives are defined by how we maximize conversations and connect with others. This session will look at enhancing your core skills for conversation, focusing on: how to start and end conversations, connect, listen and sustain relations with others, as well as influencing others via the use of conversation.
This will be a coaching workshop and will be a mixture of teaching and dynamic group learning. Please see below the list of themes covered along with more information. We look forward to welcoming you to this workshop!
Themes Covered:
Core Conversation Basics & Conversation Styles

Initiating and Ending Conversations

Connecting & Creating Impact in Conversation

Influencing a Conversation
FAQs
How does it work?
The workshop is a full-day session and combines teaching with dynamic group learning. Expect to participate but also to engage with other participants in group activities to strengthen confidence and conversation skills.
Who is this Workshop for?
This workshop is open to everyone who wants to improve their conversation skills. It is especially aimed at professional settings but will build key abilities to interact with anyone in all types of settings.
What to Expect from this Workshop?
The main objective of this workshop is to build a strong understanding of conversation basics and use this to be more effective in social interactions. The focus will be on identifying and enhancing conversation skills and practice techniques for improvement during the workshop.
Note that this workshop is neither a psychology or sociology seminar, it is a coaching workshop that combines elements of both disciplines and is specifically focused on creating impactful conversation skills. While the material is based on research and data from both disciplines, this remains a coaching workshop only. Participants will be encouraged to learn the material, but also to apply it during the workshop.
What do I need to bring?
The most powerful thing to bring is intense curiosity and deep motivation to learn and share. So you should bring writing material and an open mindset, along with an idea of personal goals regarding the themes covered. You should also provide for your own comfort by bringing some food or being prepared to find some during the short lunch break.
About the Presenter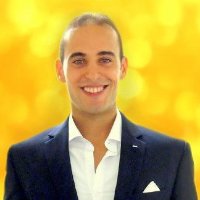 Julian Gay-de-Montella is an entrepreneur, corporate coach and digital media expert. He is currently the Co-Founder and Director of the Digital Skills Foundation and a Corporate Coach with YB12 where prior to coaching businesses, he was a former leader with Google, Marin Software, the Government of Canada's Trade Team as well as an active contributor to the community. He also served as 2014 President of the Junior Chamber International of Dublin, Board of Directors for AIESEC, Dublin Chamber of Commerce and other global development organizations. He is currently actively involved in forming professionals and companies for higher performance and enabling businesses to grow via digital media.
Contact Information
Mail: julien.gaydemontella@gmail.com
LinkedIn: https://www.linkedin.com/in/juliangaydemontella/
Twitter: @JGMontella