Conversations with Colour: Attuned Abstraction with Mixed Media, (3-week wo...
Description
Abstract painting is an intuitive process. Working from what we see externaly but also with what we feel internally, we can capture and express a sensory experience.

Our time in nature give us full sensory pleasure. Sounds, textures, rythms, sights, dissolve together and become a feeling. Translate this experience through line, texture, color and material play.
Notice your critical mind begin to disappear as you let go and trust your intuition, one mark at a time in to the present, in to your centre. This is the place where we feel grounded and peaceful, where creative conversations have the opportunity to flow forth with ease...
You may be pleasantly surprised at how nourishing and exciting these abstract conversations with colour can be!
All materials are provided. We'll be playing with many different high quality media, including Golden Fluid Acrylics, Daniel Smith Watercolours, Inks and Conte chalk. On the last day of class, bring all your favourite sketches together and choose one to mount and finish with cold wax (see example below of 5 of Daina's mini originals mounted in the studio).

Beginners are welcome. No prior creative experience is necessary. Simply come with an open mind and the willingness to let go.
This workshop runs for 3 weeks: Tuesdays, May 1, 8, 15 from 1-3:30 pm, $240 includes all high quality materials.
** Register here through Eventbrite, OR by bank e-transfer to daina@oceanartstudio.ca to avoid fees **
If paying by e-transfer please Contact Daina first to ensure availability as workshops fill up quickly.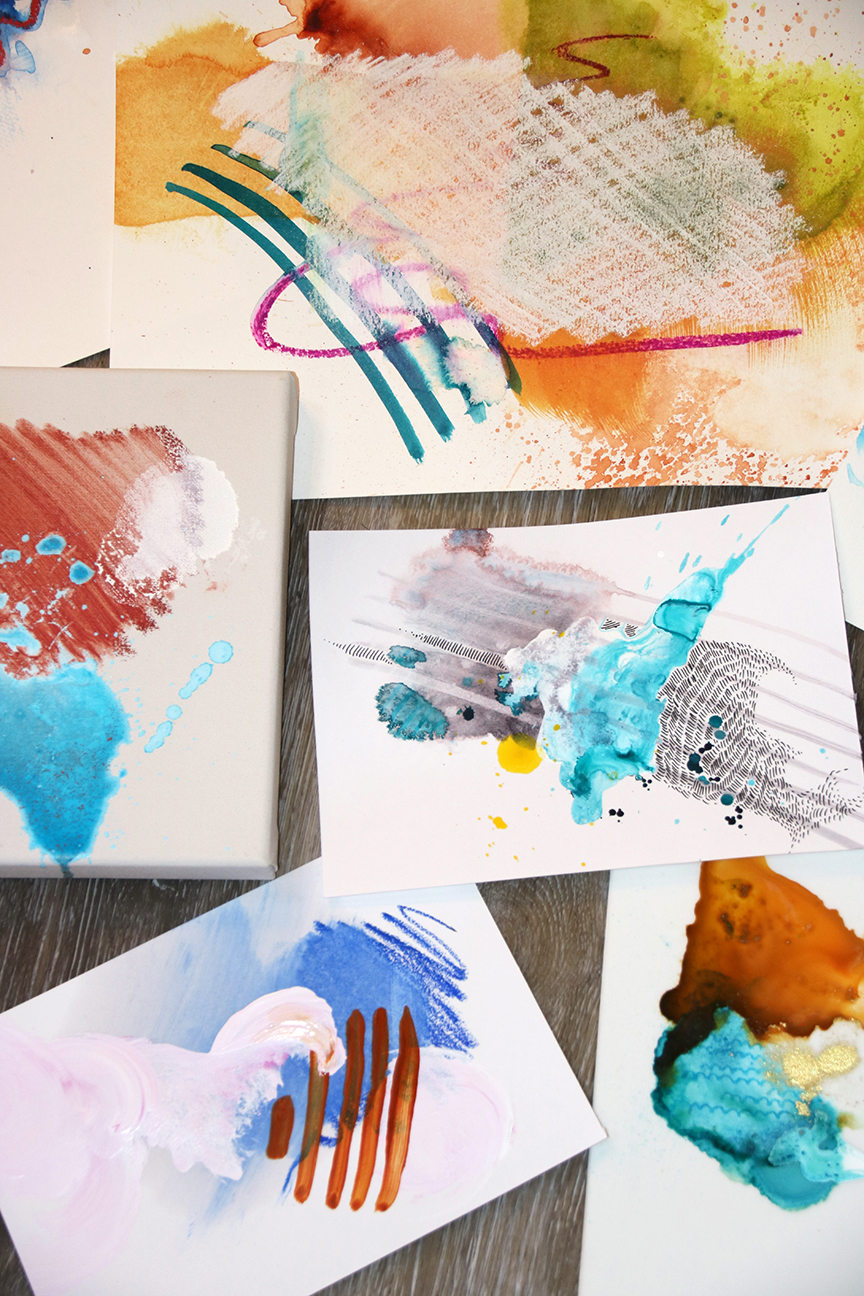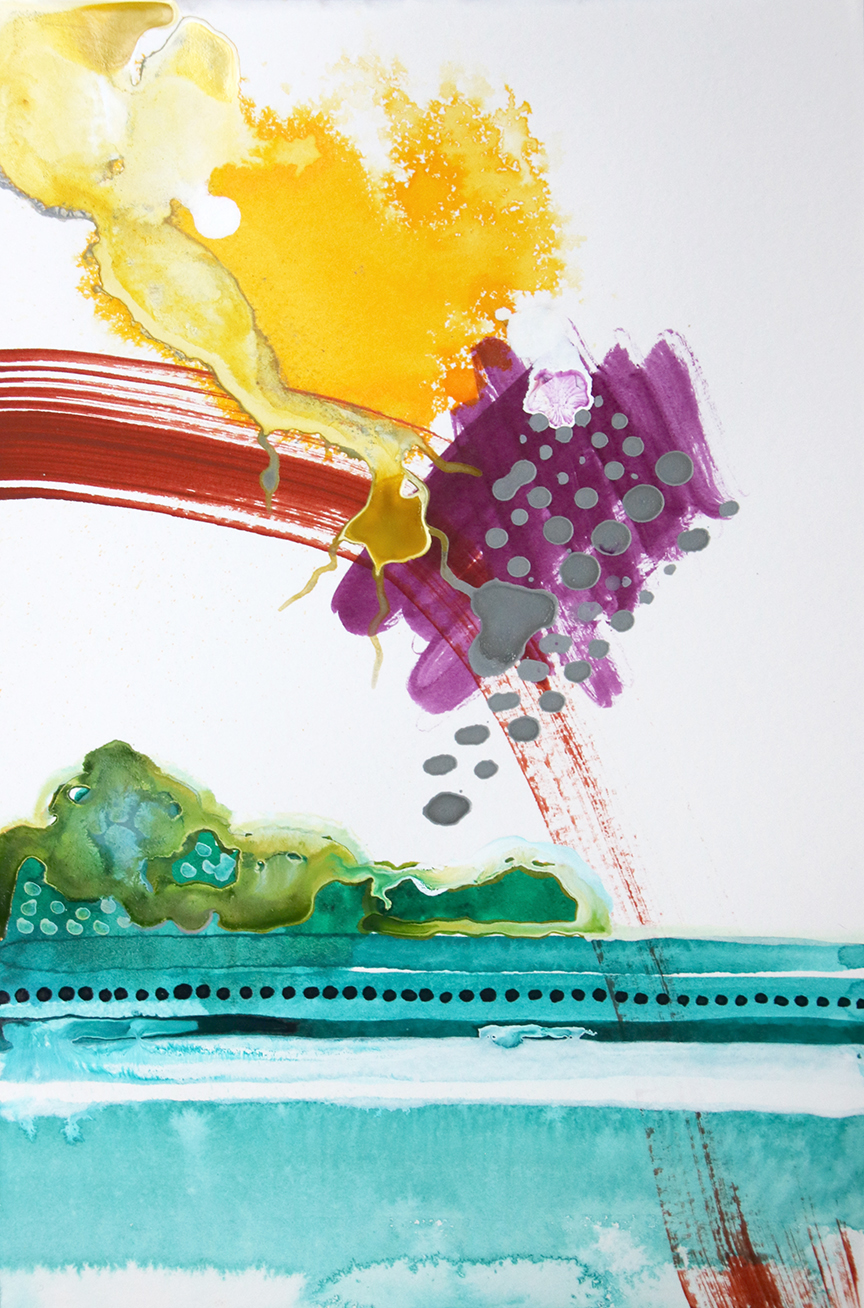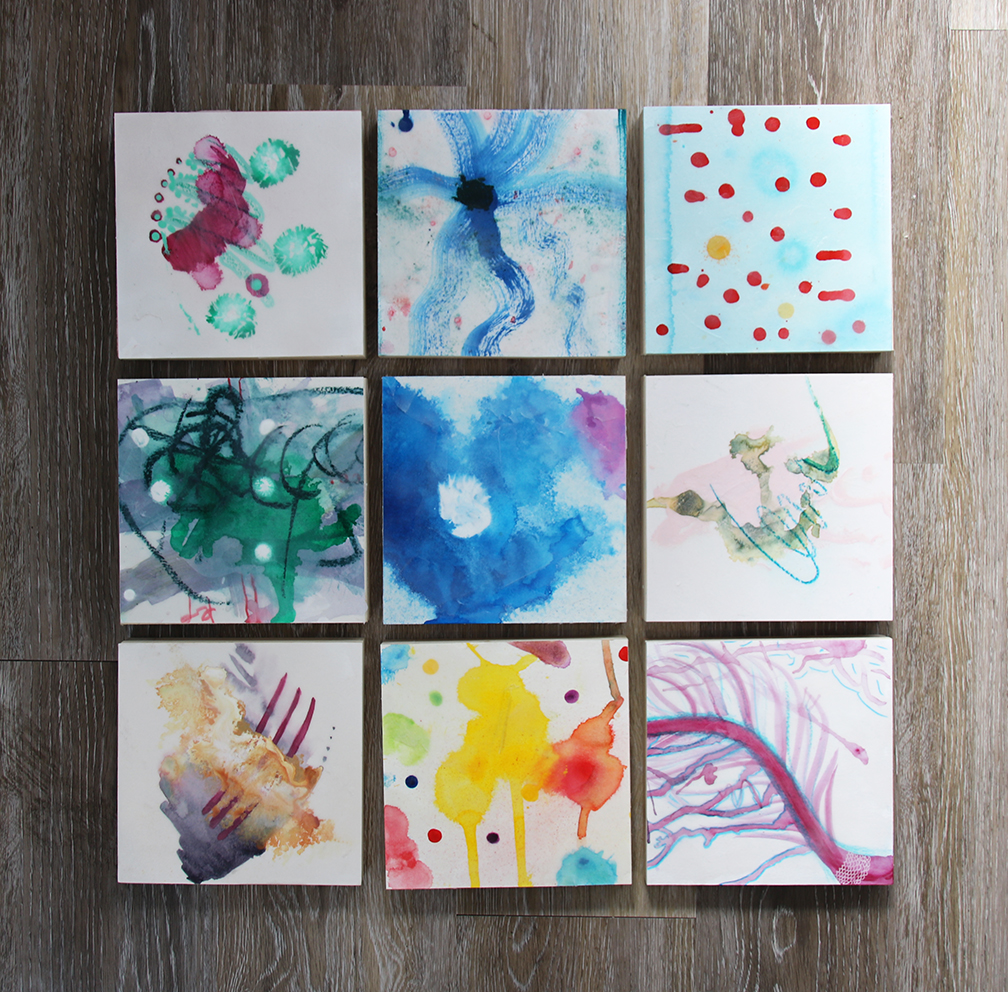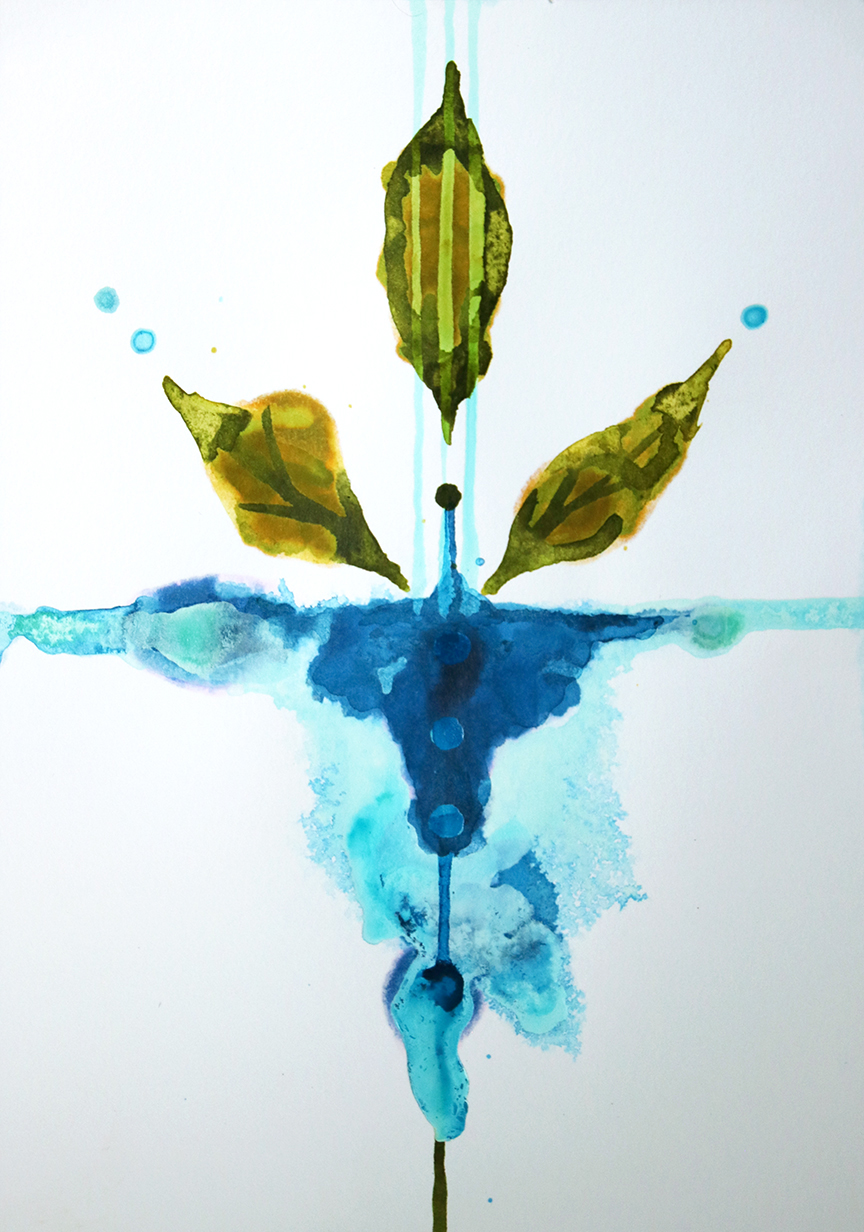 Examples of Daina's mounted abstract sketches and two sketches replicated on to canvas...