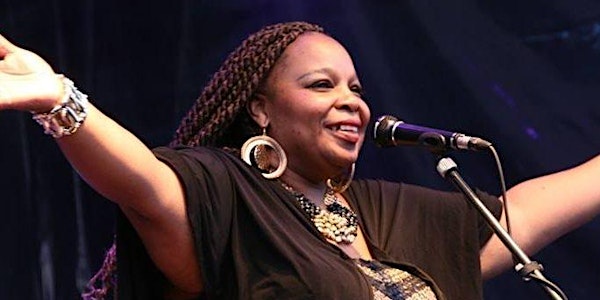 CONVERSATIONS: The Lived Baltimore Experience - An Evening With Lea Gilmore
Location
Motor House
120 West North Avenue
Baltimore, MD 21201
Episode 3 of Conversations: The Lived Baltimore Experience with Activist, Singer, and Music Educator Lea Gilmore - Interview and performance
About this event
Conversations: The Lived Baltimore Experience brings you episode 3 of its yearlong virtual speaker series, spotlighting Baltimore natives doing big things in the world. Our next guest will be singer and activist Lea Gilmore, who will not only have a conversation with us, she will perform a set of classic blues and soul music.
Gilmore, named by Essence Magazine as one of "25 Women Shaping the World," is a past winner of the Blues Foundation's "Keeping the Blues Alive" award(the "Grammies of the Blues") for her historical work on women's contributions to the Blues. Gilmore is the recipient of the 2016 Golden Formstone Award from Baltimore's Creative Alliance for her efforts with community arts and commitment to social justice. She was also recently hailed by the Jazz Journalists Association as the 2018 Baltimore Jazz Hero for her work in music and social justice. Her voice is world renowned, and Gilmore has led gospel concerts across Europe with youth, church, classical and community choirs, all performing African American Gospel music to sold out audiences at cathedrals, arenas and cultural centers.
Gilmore's musical accompaniment includes: Tom Reyes - Music Director,/Keyboard/ Organ; John Dahlman - Bass; Earl Ivey - Drums; Joseph Poppen - Guitar.
In addition to speaking about her Baltimore experiences, which include attending Morgan State University. Gilmore will also share how her worldview was shaped because of her Baltimore roots.
There will be a limited number of tickets available for in-person attendance at this special fundraising event, which will take place at The Motorhouse - 120 West North Avenue, Baltimore, MD. Seating will be socially distanced, and masks will be required.
Tickets are $50.