Description
---
Reservations have reached venue capacity for this December 4th program. If you missed getting tickets and would like to hear the voice and views of Diego Rivera from the era when Rina Lazo was his student and assistant, we recommend reading the 1949-1950 interviews in Conversations with Diego Rivera. Rina Lazo wrote the opening message of this book describing what she witnessed when these interviews took place!

---
¡ATTENDEES—PLEASE NOTE THE NEW EVENT LOCATION!

---
Meet Diego Rivera's last living student—muralist Rina Lazo—at the book launch for Conversations with Diego Rivera.

Every Sunday for a year, Alfredo Cardona Peña interviewed Diego Rivera. The breadth and scope of their conversations were as monumental as any of Rivera's murals. Initially published weekly in Mexico City's El Nacional newspaper between 1949 and 1950, these fantastic verbal excursions into Rivera's thinking on art, politics, and life are only now available in English.
This December 4th, New Village Press and the Mexican Cultural Institute of New York will celebrate the release of the first English edition of Conversations with Diego Rivera: The Monster in His Labyrinth by hosting a rare parallel dialog between art historian Anna Indych-Lopez and international muralist Rina Lazo. Rina Lazo, as a favorite student of Diego Rivera, overheard many of Alfredo Cardona Peña historic weekly interviews with Rivera.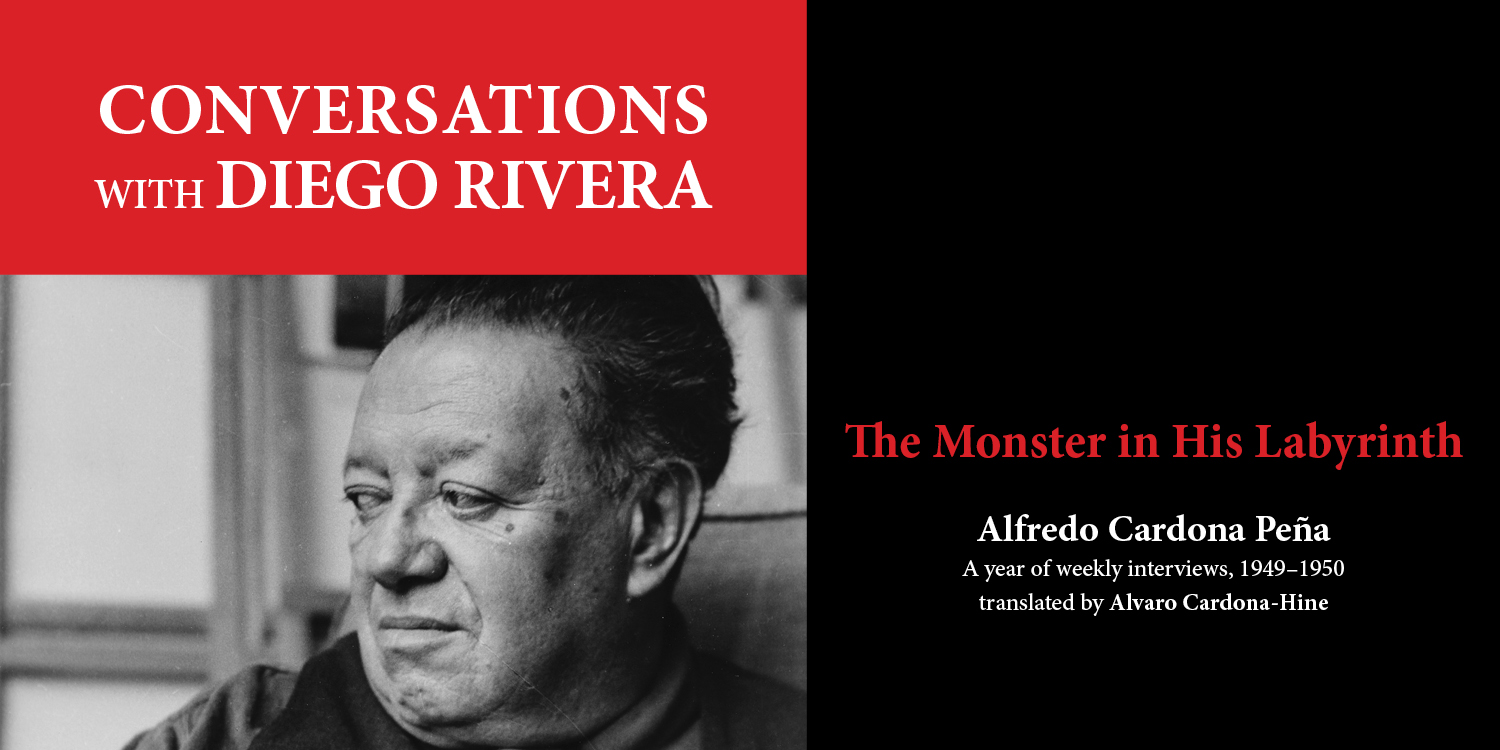 And, as author Cardona Peña explains in his introduction: "Rivera was able to talk without respite for weeks and weeks on end on life issues, his art, the violent and passionate world in which he lived . . . Darkness and lightning bolts inhabited his soul, larger than life passions, thick as jungle vines, tenderness, unconformities and revelations."
The New York City book launch will also feature dramatic selections from these famous interviews read by actress Elena Hurst, granddaughter of the late Alfredo Cardona Peña. Don't miss this most extraordinary opportunity to hear stories behind the surprising stories and opinions behind the fierce opinions of Diego Rivera!
________________________

Rina Lazo, has long been part of the Mexican School of Painting. She began her career as Diego Rivera's assistant in the late 1940s to paint the mural "Dream of a Sunday afternoon in Alameda Park." Lazo has created prominent murals of her own, many of which reflect her passion for Mayan culture and mythology.
Anna Indych-López, eminent scholar of Mexican Muralism, is the City College of New York's Stuart Z. Katz Professor in the Humanities & the Arts. She is also Professor of 20th-Century Latin American Art at The Graduate Center, CUNY, and the author of award-winning books.