Conversations on the Edge - A CCAE Discussion Series

Thursday, November 16, 2017 from 6:00 PM to 7:30 PM (EST)
Event Details
November 16
Resistance in Context
6pm. Spiegel Auditorium | 56 Brattle St. Cambridge, MA.
Moderated panel discussion and conversation with a wine reception to follow.
The Civil Rights Movement, Women's Suffrage, Stonewall. There have been many instances of resistance over the course of our history; indeed, America was born out of acts of resistance. And while resistance has often been a stance of dissenting citizens protesting various forms of injustice over time, in the current era, resistance has become a mode of action for many more Americans.  In this conversation, grassroots organizers, historians, and law experts will explore examples of resistance and their significance.
Moderator: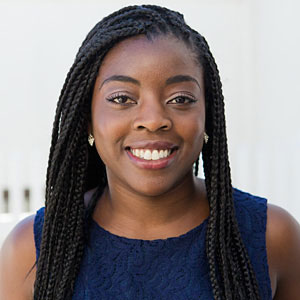 Zeninjor Enwemeka is a digital reporter at WBUR, covering all things relevant to people in Greater Boston on wbur.org. She also covers tech and culture as part of WBUR's Bostonomix team, which focuses on the innovation economy. Zeninjor was part of the 2014 Pulitzer Prize-winning team for The Boston Globe's breaking news coverage of the Boston Marathon bombings.
Panelists:

Paul Butler is a law professor at Georgetown University and a visiting a professor at Harvard Law School who researches and teaches in the areas of criminal law, race relations law, and critical theory. He is the author of the widely well-received Let's Get Free: A Hip-Hop Theory of Justice (2009)—which received the Harry Chapin Media award—as well as the recent Chokehold: Policing Black Men (2017).

Sheila Decter is the Founding Executive Director of the Jewish Alliance for Law and Social Action (JALSA), a position she has held for over 16 years. For more than four decades, she has been a change-maker in the Jewish social justice movement and has dedicated her entire career to fighting for social and economic justice, civil rights and constitutional liberties.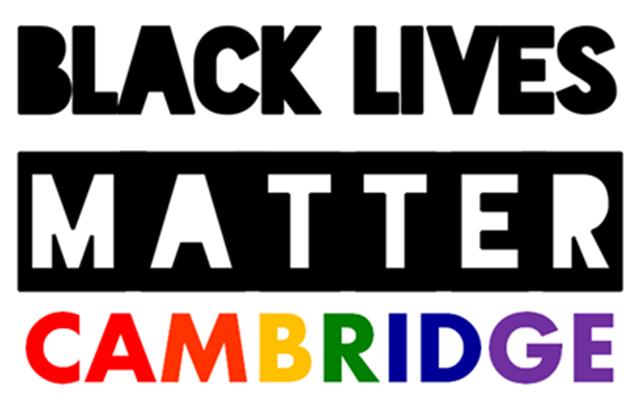 Ashley Herring is a community organizer, activist, and representative of Black Lives Matter Cambridge. Ashley teaches Performing Arts at a charter school in Dorchester, and also founded and organizes Blackyardart, a community-based gathering that encourages the creation of black art that both calls out local social issues, and also explores how art can be used to resist. 

John Stauffer is a Professor of English and American Literature, American Studies and African American Studies at Harvard University. He is a leading authority on anti-slavery, the Civil War era, social protest movements and photography, and author of 19 books including The Black Hearts of Men: Radical Abolitionists and the Transformation of Race (2002).
---
UPCOMING CONVERSATIONS
January 18 
Immigration
 Desctiption and panelists TBA
March 15
Inequality and Wealth Redistribution
 Description and panelists TBA
---
PAST CONVERSATIONS
September 14 
Voting Rights and the Constitution
6pm. Spiegel Auditorium | 56 Brattle St. Cambridge, MA.
Moderated panel discussion and conversation with reception to follow.

In the United States, voting is a fundamental right and duty of citizens. The years since the Voting Rights Act of 1965 have seen a dizzying array of legislation alleged to have the aim of disenfranchising a wide swath of American voters. Lend your voice to this conversation about the history of voter suppression, grassroots efforts to empower voters, and the policies that affect both. Moderated panel discussion with a reception to follow.
Panelists:

Moon Duchin: Associate Professor of mathematics at Tufts University and collaborator in the Metric Geometry and Gerrymandering Group, a research project in the practically relevant applications of geometry, topology, and computing to the redistricting problem. In 2016, Duchin presented a Mathematical Association of America Distinguished Lecture, titled "Math and the Vote."

Alexander Keyssar: The Stirling Professor of History and Social Policy at the Kennedy School at Harvard University. His most recent book, The Right to Vote: The Contested History of Democracy in the United States (2000), was also a finalist for the Pulitzer Prize and the Los Angeles Times Book Award. A new and significantly updated version of the book was published in 2009 and extends the narrative from the 2000 election through the election of Barack Obama. His forthcoming book is  Why Do We Still Have the Electoral College?.
Bob Marra: A healthcare specialist who, after 40+ years has moved into the problems of criminal justice, with focus on offenders returning to civilian life.
---
About this Series
The Cambridge Center for Adult Education has a long history as a beacon for learning and discussion on topics of import. Conversations on the Edge addresses pressing issues through dynamic conversations with panelists who are experts and local activists, and encourages the declaration of diverse voices through robust audience participation. This time-sensitive learning experience aims to inform, motivate, and encourage. Most importantly, recognizing that contributing to a strong social fabric is a responsibility of educational institutions, the Cambridge Center aims to foster a continuing sense of community around these issues.
When & Where

Cambridge Center for Adult Education
56 Brattle Street
Cambridge, MA 02138


Thursday, November 16, 2017 from 6:00 PM to 7:30 PM (EST)
Add to my calendar
Organizer
The Cambridge Center for Adult Education provides high-quality educational opportunities for the diverse adults of Greater Boston. We are dedicated to encouraging engagement in the culture and the community.
Founded in 1870, the Cambridge Center for Adult Education (CCAE) serves more than 12,000 participants annually with high-quality courses, with an additional 3,000 attending lectures, performances, art exhibitions and poetry readings
Based in Harvard Square, in two properties listed on the National Register of Historic Places – The William Brattle House (circa 1727) and the Blacksmith House (1808) CCAE also serves our community with programs that include The Blacksmith House Poetry Series (since 1973), featuring both nationally known and emerging writers.