Conversations in Black Freedom Studies: Education for Liberation
Scholars discuss the ways that liberation and education have intersected throughout history
About this event
VIRTUAL PROGRAM
Join us on December 1, 2022, for our next Conversations in Black Freedom Studies event, Education for Liberation.
Black people's quest for education through formal and informal channels in the US reflects a long history of innovation and struggle. Centering desegregation campaigns, demands for African American history, and the leading role of Black women educators, panelists will discuss the drive for education for liberation from the past to the contemporary moment.
Featuring the discussants Drs. Kabria Baumgartner, Christopher Bonastia, Michael Hines, and Brian Jones, this Conversation will be moderated by the co-organizers of the Conversations in Black Freedom Studies series, Robyn Spencer and Jeanne Theoharis.
VIRTUAL PROGRAM | This program will be streamed on Youtube. Please use this link to access the program: https://youtu.be/tgqQJIjEqmw
PRESS | Please send all press inquiries (photo, video, interviews, audio-recording, etc) at least 24-hours before the day of the program to Leah Drayton at leahdrayton@nypl.org.
Conversations in Black Freedom Studies is supported is supported by the Schomburg Center for Research in Black Culture and the City University of New York (CUNY) Graduate Center. Additional support is provided by Deutsche Bank Americas Foundation.
THE SPEAKERS
Dr. Kabria Baumgartner
Kabria Baumgartner is a historian of African American life and culture in the nineteenth-century United States. She is the Dean's Associate Professor of History and Africana Studies at Northeastern University where she also serves as Associate Director of Public History.
She is the author of the award-winning book, In Pursuit of Knowledge: Black Women and Educational Activism in Antebellum America (New York University Press, 2019). It tells the stories of brave African American girls and women who fought to democratize private female seminaries and public high schools in the nineteenth-century Northeast. In Pursuit of Knowledge won four book prizes: the 2021 Outstanding Book Award from the American Educational Research Association; the 2021 American Educational Research Association Division F New Scholar's Book Award; the 2020 Mary Kelley Prize from the Society for Historians of the Early American Republic; and the 2020 Outstanding Book Award from the History of Education Society.
At Northeastern University, she teaches classes on African American history, the history of New England, and digital storytelling. Professor Baumgartner has published eleven peer-reviewed articles and book chapters on Black Studies and student activism, African American education, and the abolition movement. Her article, "Love and Justice: African American Women, Education, and Protest in Antebellum New England," in the Journal of Social History (2019) received honorable mention for the 2019 Distinguished Essay Prize from the History of Education Society.
Her research has been supported by the Spencer Foundation; the Library Company of Philadelphia; the American Antiquarian Society, where she is an elected member and a 2022-23 NEH Fellow; and the Peabody Essex Museum/Phillips Library. In 2016, Professor Baumgartner was selected as a Postdoctoral Fellow by the National Academy of Education/Spencer Foundation.
Before joining the faculty at Northeastern University, Professor Baumgartner taught at the University of New Hampshire, where she was named the 2019 Outstanding Assistant Professor. She also served as the inaugural Faculty Fellow for Equity and Inclusion in the College of Liberal Arts.
Dr. Christopher Bonastia
Christopher Bonastia is professor and Chair of the Sociology Department at Lehman College-City University of New York. His research focuses on the politics of racial inequality in education and housing. Bonastia's first book, Knocking on the Door: The Federal Government's Attempt to Desegregate the Suburbs, was published in 2006 by Princeton University Press. Southern Stalemate: Five Years without Public Education in Prince Edward County, Virginia was published in 2012 by the University of Chicago Press. His work has reached non-academic audiences with published essays in Slate and the Huffington Post. PBS Newshour used Southern Stalemate as its sole source for a widely distributed school handout on the abandonment of public education Prince Edward County, Virginia.
His latest book, The Battle Nearer to Home: The Persistence of School Segregation in New York City, was published by Stanford University Press.
Dr. Michael Hines
Michael Hines is an Assistant Professor and historian of American education. Before coming to Stanford Dr. Hines was a Minority Postdoctoral Fellow in History and Education at Teachers College Columbia University. He earned his B.A. in History from Washington University in St. Louis, and his M.A. and PhD in Cultural and Educational Policy Studies from Loyola University Chicago. Prior to pursuing graduate studies, he worked as an ELA and World History teacher in Washington D.C. and Prince George's County Maryland. Currently his research focuses on how African Americans in the early twentieth century created new curricular discourses around race and historical representation. He has been quoted in stories from EdWeek and CNN, and his work has been published in TIME, the Washington Post, the Journal of African American History, the History of Education Quarterly and the Journal of the History Childhood and Youth. His first book is A Worthy Piece of Work (Beacon Press).
Dr. Brian Jones
Brian Jones is an American educator, scholar, activist, and actor. He is the inaugural director of the Center for Educators and Schools of The New York Public Library, and formerly the Associate Director of Education at the Schomburg Center for Research in Black Culture, where he was also a scholar in residence. Jones earned a PhD in Urban Education at the CUNY Graduate Center and has contributed to several books on issues of racism, inequality, and Black education history, most recently to Black Lives Matter At School: An Uprising for Educational Justice. He is the author of The Tuskegee Student Uprising: A History .
Jones is a long time member of the board of directors of Voices of a Peoples History of the United States, founded by Anthony Arnove and Howard Zinn to organize and promote public performances of primary texts from radical American history. In addition to his role as a director, Jones also often serves as an educator and as a performer. Jones' collaboration with Arnove and Zinn dates back to his nationwide of tour of Zinn's one-man play Marx in Soho, in which Jones played the title role. He has also lent his voice to other projects, such as The Flores Exhibits (a series of short videos amplifying the voices of children held in detention facilities at the U.S. / Mexico Border) and he has narrated more than twenty audiobooks, including Hegemony or Survival, Detroit, I Do Mind Dying, and Marx in Soho.
A teacher of elementary grades in the New York City Public Schools for 9 years, Jones has been a prominent critic of school privatization. He co-narrated the independent film "The Inconvenient Truth Behind Waiting for Superman", which challenged the ideas of the 2010 documentary Waiting for "Superman".
In 2014, Jones ran for Lieutenant Governor of New York alongside Howie Hawkins on the Green Party of New York ticket. They received 184,419 votes, which was more than enough for the party to retain statewide recognition. Jones was a member of the International Socialist Organization. Jones has been published in a wide variety of media including The New York Times, The Guardian, Socialist Worker, Jacobin, and Chalkbeat.
All books will be available for purchase from the Schomburg Shop by the date of the event.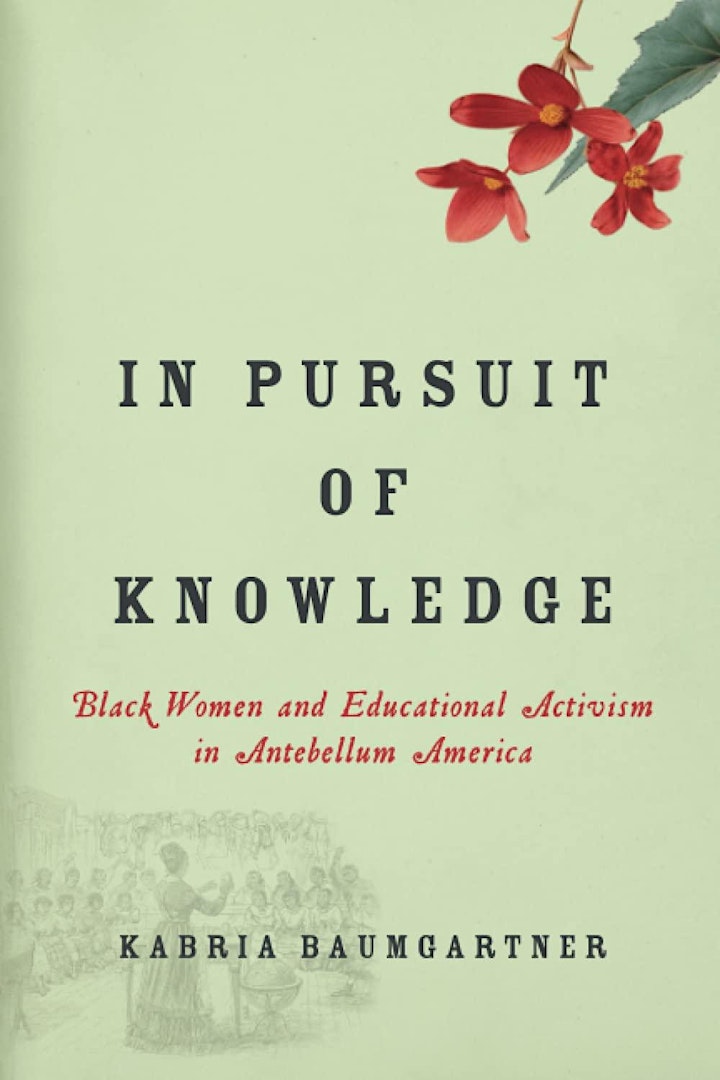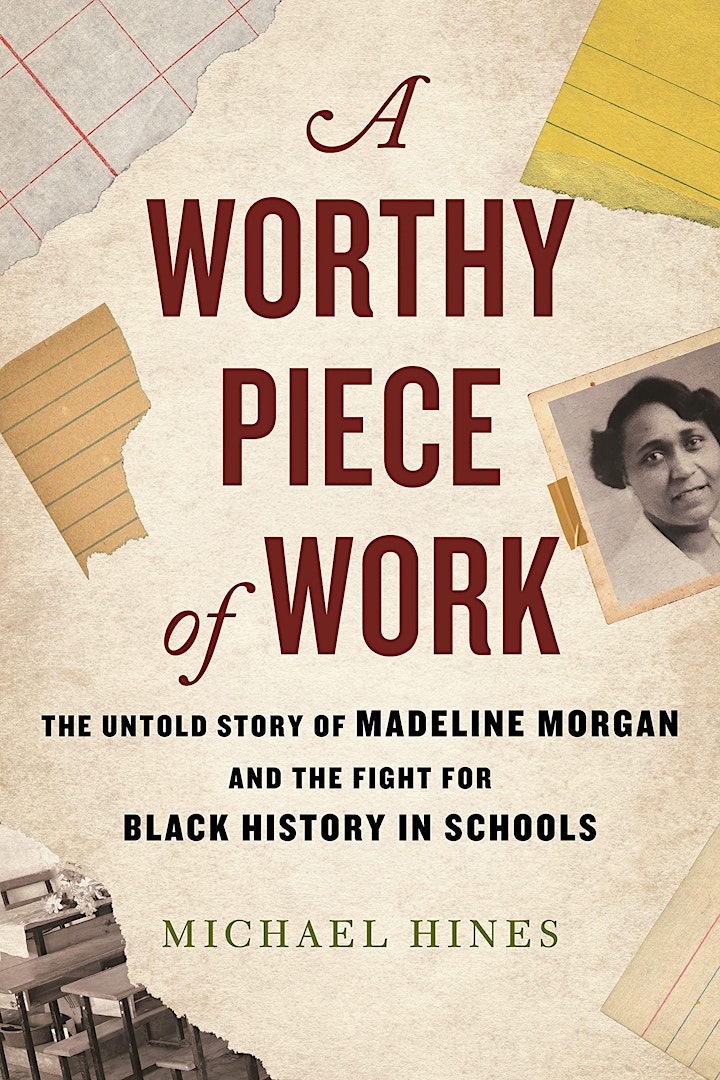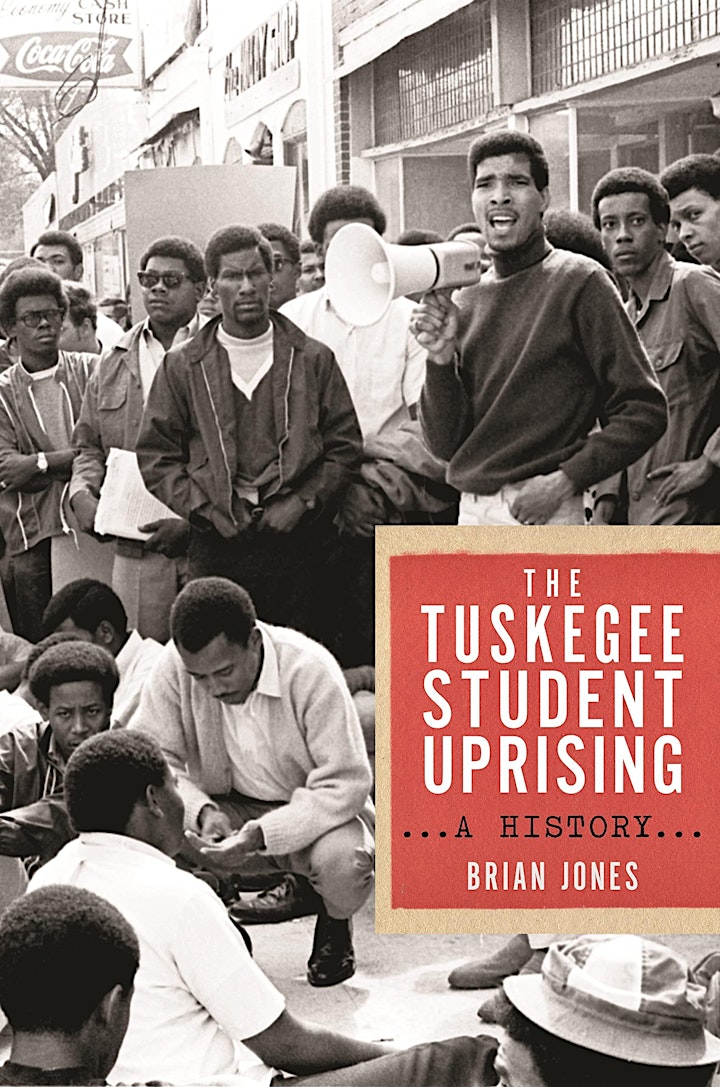 PUBLIC NOTICE AND DISCLAIMER
This Program uses a third-party website link. By clicking on the third-party website link, you will leave NYPL's website and enter a website not operated by NYPL. We encourage you to review the privacy policies of every third-party website or service that you visit or use, including those third parties with whom you interact with through our Library services. For more information about these third-party links, please see the section of NYPL's Privacy Policy describing "Third-Party Library Services Providers" at https://www.nypl.org/help/about-nypl/legal-notices/privacy-policy.
During this Program, you will be using third-party platforms such as Zoom and YouTube, for the purpose of communication. We encourage you to review the privacy policies of every third-party website or service that you visit or use, including those third parties with whom you interact with through our Library services. This service may collect some personally identifying information about you, such as name, username, email address, & password. This service will treat the information it collects about you pursuant to its own privacy policy, which can be found here: Google Privacy Policy, Zoom Privacy Policy, YouTube Privacy Policy. For more information about these third-party links, please see the section of NYPL's Privacy Policy describing "Third-Party Library Services Providers" at https://www.nypl.org/help/about-nypl/legal-notices/privacy-policy.