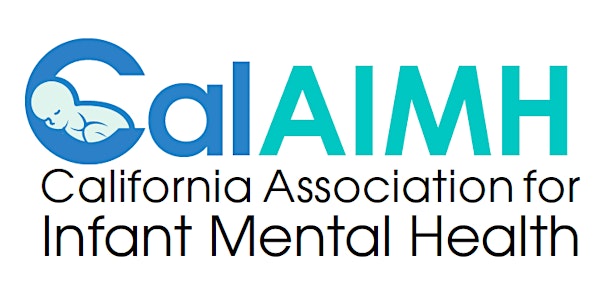 Conversations from the Field: Bringing the Warmth Back to Our Work
FREE for CalAIMH members only
About this event
CONVERSATIONS FROM THE FIELD
The California Association of Infant Mental Health is pleased to announce a fourth small group open conversation for anyone providing services to young children and their families in California. Our groups will provide an opportunity to deeply understand and collaborate on various topics currently affecting all professionals servicing the most vulnerable population during these difficult times of COVID-19. The sessions will be facilitated by the Clinical Intervention Committee using the Zoom platform. This meeting is to have a small group discussion so please register soon to save your space.
Conversations from the Field :
Bring the Warmth and Fuzzy Sentiments Back into Early Intervention as a Gardener Would!
Description
Have you ever found yourselves lost in or perplexed by the seriousness or rigidity of your work responsibilities with young children and families? Do you ever debate, on-the-job, whether you're a professional or human being first?
To those of you who answered 'yes' to either of these questions, we say "Beinvenue" to our March Conversation from the Field. This 90-minute reflection, led by Steven Loreus, M.Ed, BCBA, founder of BehavioristPerspective.com, will illuminate approaches that bring the warm & fuzzy sentiments back into early intervention – as a gardener would.
Facilitator Biography
Steven Loreus is a Haitian-American, native Floridian, uncle to 15, pediatric behaviorist, family mediator, and transdisciplinary mental health practitioner who can carry a tune and play an instrument or two. He has been providing children and family services to those experiencing the symptoms of mental disorders or developmental disabilities while advocating best practices in remote parts of the country for almost a decade.
Seats are limited.
No CE Credits will be offered for this event.
Contact training@calaimh.org for any questions.
Visit https://calaimh.org/membership/ to become a member.