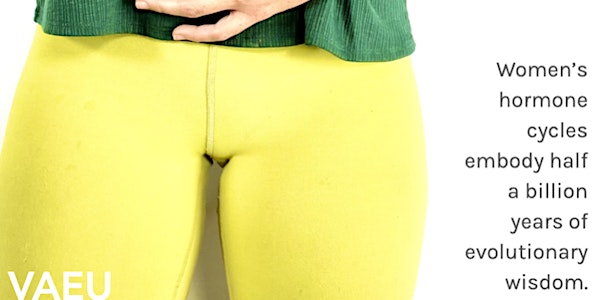 Conversations for Hormone Health
Join us for this special workshop exploring how yoga practices and nutrition can help support your body through all the phases of your cycle
When and where
Location
Sol Healing and Wellness Center 13805 Ann Place Austin, TX 78728
About this event
Did you know that your menstrual cycle is your fifth vital sign? Just behind things like body temperature and blood pressure. Understanding your cycle will empower you to find better balance as you navigate the ebbs and flows of your life, and your hormones.
Melding traditional Chinese medicine and Western research to bring a holistic approach to menstrual hormonal health, we'll flow, hear from experts on hormone health, and partake in a nourishing, nutrient dense lunch designed to inspire your at home hormone harmony rituals.
Join us for this special workshop exploring practices to support your body through all phases of your cycle.
THE DAY
9:00A - 9:55A | Space Opens
Optional social + settle
Fresh Cold Pressed Organic Juices featuring hormone healthy ingredients
9:45A - 9:55A | Last Call for Check-In
10:00A - 10:15A | Welcome + Getting Settled
10:15A - 11:15A | Yoga Flow for the different phases of your cycle
11:15A - 11:45A | Home yoga practice building for Hormonal Health w/Jacquelyn Ochoa + Q+A
11:45A - 12:00 | Break
12:00P - 12:45P | Lunch featuring a nutrient dense hormone healthy menu
12:45P - 1:30P | Fertility Charting, Understanding your cycle (not your mama's intro) and AMA w/ Koya Murphy
1:30P - 1:40 | Break
1:40 - 2:40 | Intro to Yoni Steaming
*This session will feature information and a take home kit to practice in the privacy of your own home after class. Live yoni steaming will *not take place during session.
2:40P - 3:00P | Close
_______
About the VAEU:
An experiment in creative collaboration, VAEU creates live experiences, content, and education exploring a multi-faceted approach to being well.
We bring together the world's best practices, leading experts, communities, and environments to create unforgettable and impactful experiences that support being well in day-to-day living.
About Jacquelyn Ochoa:
Yoga / Fitness Instructor + Women's Health Expert
200 Hours YTT with Yoga London
25 Hours Movement Mapping - Justin Wolfe
Yoga Detour - both Detour Method Online and Detour Method Synthesis
Jason Crandell - Essential Yoga Anatomy, Art of Teaching Beginners (through Yoga Glo)
Currently working towards her 500-hour Yoga Therapeutic Specialist Certification with Yoga Medicine
Yin and Mediation - 55 hours
Sequencing - 20 hours
Women's Hormonal Health - 24 hours
Nervous System and Restorative - 55 hours
Currently - MindBodyFood Institute - Women's Holistic Hormone Health Practitioner
Upcoming - Hot Onnit 12 hour Training Black Swan Yoga
About Koya Murphy:
Birth Doula + Yoni Steam Practitioner + Placenta Encapsulation Specialist
Licensed Esthetician
Certified Massage Therapy
Yoga Instructor
Certified Crystal Healer
Yoni Steam practitioner
Placenta Encapsulation Specialist