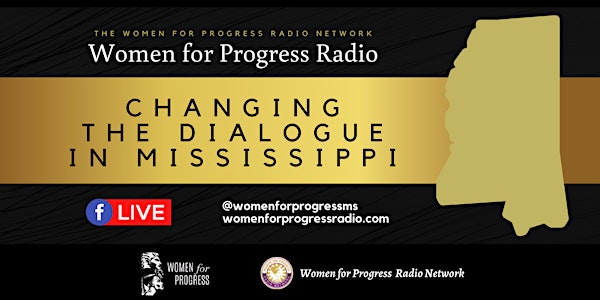 Conversations for Black Women's Economic Empowerment, WFP Radio Network
July 2, 2022, 8:00-10:00am Women for Progress Radio Network in collaboration with Oxfam America will provide a LIVE Breakfast Roundtable
About this event
The Conversations
July 2, 2022, 8:00-10:00am The Women for Progress Radio Network in collaboration with Oxfam America will provide a LIVE Breakfast Roundtable engagement at the 2022 Essence Fest of Culture in New Orleans, Louisiana. Our purpose is to highlight Louisiana & Mississippi women leaders and magnify their voices around timely issues that matter in our communities.
The Breakfast Roundtable panel is a moderator-led lively and transparent discussion centered on women moving into positions and areas previously not held by women. As we transcend into spaces where historically we were not allowed entry - WHERE DO WE GO FROM HERE?
These amazing women leaders will share their career journey and lessons learned. Advise black women on how to navigate, strategize, and prepare for the future of work, leadership, and entrepreneurship. Equally important is needed guidance on building a foundation for mental wellness and the balance of caring for ourselves, families, and communities.
Join the conversations LIVE, FB: @womenforprogressms
Youtube: @womenforprogressofms
Web: www.womenforprogressradio.com; Twitter: _women4progress
Instagram: @womenforprogress