Description
Do you dream big? Are you dreaming big enough? Have you ever asked yourself why you are living a life you do not love? Do you daydream about building a business or starting an initiative but haven't gotten started? What is holding you back from pursuing what you want?
Join the EHKOS and Rayla Bailey, the Founder of On Fridays We Lunch, as we discuss the power of self belief, combatting your fears, the importance of having a vision for your life, hustling with a purpose and empowering yourself to talk less and do more!
---
About our Speaker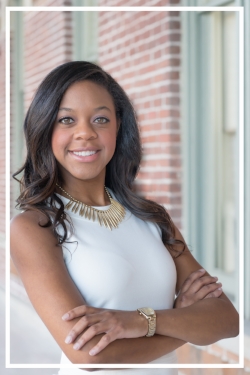 Rayla Bailey moved to Tampa Bay from Nashville, TN in June 2014. She is the Founder of On Fridays We Lunch, which is a women's only monthly luncheon that connects community leaders with young professionals in an intimate lunch setting. Each luncheon features a community leader as a guest of honor, a small group of young professional attendees and an open, in-depth conversation about professional development and personal growth. The mission is to connect, empower, and inspire. Some of the past guests include Gayle Sierens, Jane Castor, Alex Sink, Jessica Muroff, Carley Ochs, and Michele Norris.
Rayla also offers Couch Consults, which are individually tailored, one-on-one sessions to empower women to reach their professional goals and ambitions. Couch Consult guests meet with Rayla over brunch in a comfortable home setting to discuss the guest's vision for their lives, set measurable goals and develop a step-by-step, researched action plan to achieve them. Several Couch Consult guests have developed and launched businesses all from the comfort of Rayla's couch!
Rayla is an Asset Manager II at Raymond James Tax Credit Funds, Inc., a tax credit syndicator. She manages a portfolio of 92 multi-family affordable housing properties that span across the country. She analyzes the financial stability of each property and conducts annual site visits.
Want to learn more? Check out www.onfridayswelunch.com for more about Rayla and the On Fridays We Lunch Community.

---
The cost for the event is $12 for those who register and pay in advance or $20 at the door, payable by cash or check at the entrance. Your admission includes a glass of wine and hors d'oeuvres.