Description
"Abandon the cultural myth that all female friendships must be bitchy, toxic, or competitive. This myth is like heels and purses — pretty but designed to SLOW women down." —Roxanne Gay, Bad Feminist, August 2014

---
Female friendship is life changing. It has served as the foundation of women's lives for as long as… well, for as long as women have been around. There is a raw and unapologetic truth behind female friendships that is hard for anyone else to understand. We confide in one another, we help each other grow, and we pick each other up when life has kicked us down.
However, as we get older, responsibilities seem to pile up and we don't prioritize these friendships as much as we should. This loss of intimacy can be devastating, but is definitely avoidable. Join the EKHOS and Jessica Rivelli as we talk about the importance of cultivating and nurturing our female friendships and the self-care involved in doing so.

---
About our Speaker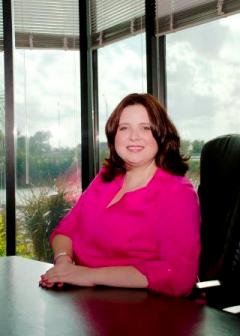 Jessica Rivelli is the fearless founder of Working Women of Florida, which includes Working Women of Tampa Bay & Working Women of Central Florida. The organization is the largest women's networking group in the state with a focus on developing strong female relationships to help each other grow professionally and personally. Jessica launched Working Women of Tampa Bay after leaving a successful career in Television News. She credits her 12 years of multimedia experience for her ability to create dynamic & relevant programming. Since its 2009 launch, Jessica has produced more than 1,500 events for women in the Tampa Bay & Central Florida regions. Jessica launched The Working Women Foundation in 2016. The non-profit provides mentoring for young professionals and seed money for women start-ups.
---
The cost for the event is $12 for those who register and pay in advance or $20 at the door, payable by cash or check at the entrance. Your admission includes a glass of wine and hors d'oeuvres.