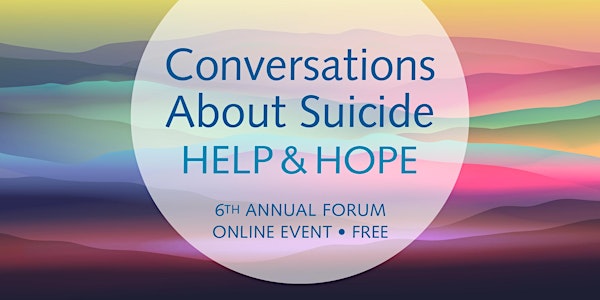 Conversations about Suicide: Help and Hope
Suicide touches us all. Hear personal stories and points of view. Learn about local resources and how to make a difference.
About this event
Thursday, September 23, 2021
4:00 PM – 6:00 PM
Online Event
Must pre-register by Wednesday, September 22.
For more information, email mhsa@ventura.org.
To see suicide prevention resources before the forum, visit www.WellnessEveryDay.org.