About this Event
Join Us At Conversations 2019!
ManyChat's Conversations 2019 is the largest Messenger Marketing conference in the world. We are bringing together 2,000+ small businesses, marketing pros, and chatbot experts to learn how to thrive in the new era of Messenger Marketing. Beyond the knock-you-off-your-feet content and celebrities in the marketing space, this event is also celebrating our thriving community of one million users across the world.
And, you won't want to miss our Austin, Texas big bash, with amazing local food, bands, and a backyard atmosphere. #conversations2019
Ticket Prices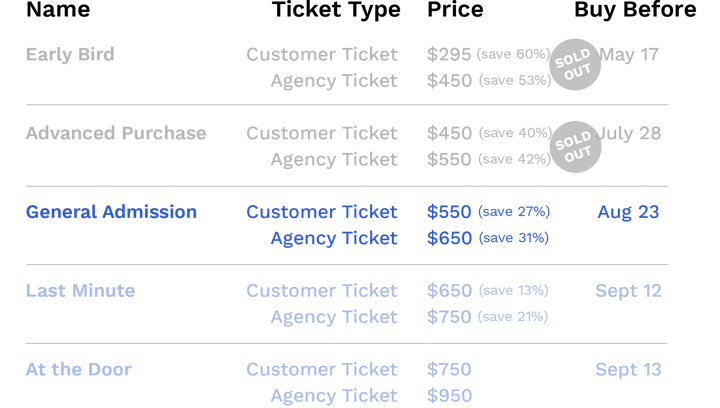 AGENDA HIGHTLIGHTS
Randi Zuckerberg - CEO of Zuckerberg Media will talk about Future Consumers.
Neil Patel - New York Times Best Seller
Neil Patel is the co-founder of Neil Patel Digital. The Wall Street Journal calls him a top influencer on the web, Forbes says he is one of the top 10 marketers, and Entrepreneur Magazine says he created one of the 100 most brilliant companies. Neil is a New York Times bestselling author and was recognized as a top 100 entrepreneur under the age of 30 by President Obama and a top 100 entrepreneur under the age of 35 by the United Nations.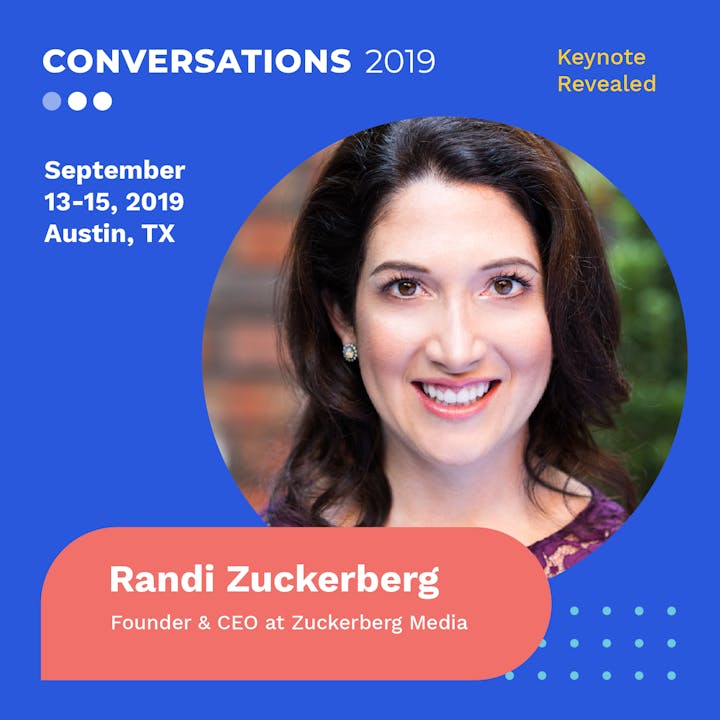 Over twenty speakers from various companies and thousand businesses, entrepreneurs, agencies, bot builders, and marketing gurus will come together for two days. This year we are also dedicating a full day to content.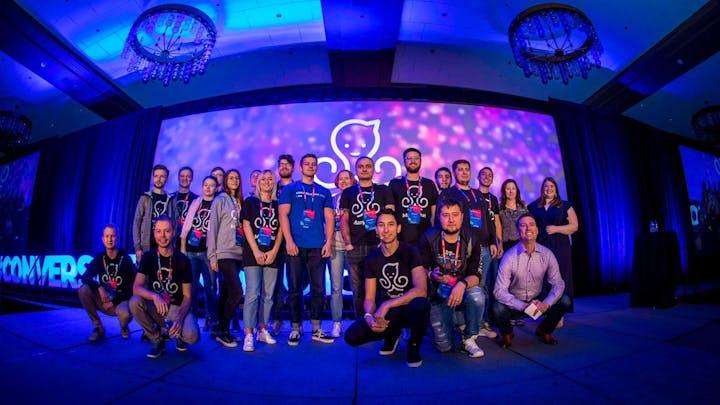 Conversations 2019 will be TWICE as BIG!
....and twice as amazing!
We will discuss:
The future of Messenger Marketing and what you can do to stay one step ahead of the market
Proven Messenger Marketing strategies from the experts
Case studies on what worked...and what didn't
Practical tips on building Messenger funnels for businesses of every shape and stripe
Announcing a 3rd Day just for Agencies!
On Friday, there will be a full day of content just for agencies.
You'll be able to:
Get insights on how to get clients and build a Kick Ass digital agency
Learn how to stay ahead of a crowded digital marketing landscape
Hear from ManyChat product managers and product leaders and give feedback in person
Network with a community of your agency peers at our Agency Brunch
We can't wait for you to join us at the gorgeous Fairmont Hotel in Downtown Austin, Texas!