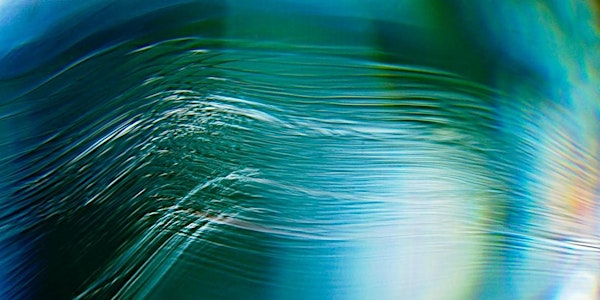 Conversational AI – Advances, Challenges and Opportunities
Prem Natarajan will review some of the salient advances of the past few years in conversational AI.
About this event
To attend the lecture, please register. You will receive webinar info in your email inbox from Eventbrite.
The CAIT Distinguished Lecture Series
Tremendous progress has been made in conversational AI since the launch of Alexa in November 2014. Deep learning enabled advances in transfer learning and semi-supervised learning have enabled us to scale quickly to new languages, domains, and features. Nevertheless, this is still very much Day 1 for conversational AI with a whole world of challenges and opportunities in front of us – from multimodality, self-learning, user-driven teaching, and so much more. Redeeming the full potential of these opportunities will require the efforts of top talent in industry and academia. In his presentation, Prem Natarajan will review some of the salient advances of the past few years, discuss some of the key forward-looking scientific challenges and opportunities, and the role of benchmarks such as the Alexa Prize in driving change. He will conclude with a brief look at the work being done at the Columbia Center for AI Technologies which was established in collaboration with Amazon.
Dean Mary Boyce will give introduction remarks. Following the lecture, Dr. Natarajan will have a brief one-on-one conversation with CAIT Director, Prof. Shih-Fu Chang, on the exciting direction of the field of Artificial Intelligence.
Dr. Prem Natarajan is a Vice President in the Alexa organization where he leads a multidisciplinary science, engineering, and product organization responsible for advancing the state-of-the-art in conversational AI technologies including natural language understanding, intelligent dialog and decision systems, entity linking and resolution, computer vision, and for associated worldwide runtime operations.  In his previous roles at the University of Southern California and at Raytheon BBN Technologies, Dr. Natarajan directed nationally influential research and development efforts in speech recognition, natural language understanding, computer vision and related areas in machine learning. Most recently, at Amazon, he helped launch the Fairness in AI (FAI) program – a collaborative effort between NSF and Amazon for funding fairness focused research efforts in US universities.
The CAIT Distinguished Lecture Series seeks to promote education and learning on the state of artificial intelligence technology through lectures from both academic and industry researchers and experts. Seminars are held throughout the academic year and are open to the public.
The mission of the Columbia University Center of Artificial Intelligence Technology in Collaboration with Amazon is to better society through the development and adoption of advanced AI technology contributing to a more secure, connected, creative, sustainable, healthy and equitable humanity.
Connecting and channeling the broad strengths in SEAS and related disciplines through collaborative projects, student fellowships, and outreach programming, the Center will establish a world-class center of knowledge discovery and talent training for broad societal impact. Through a partnership with Amazon - a leading industry collaborator, the Center will also leverage the deep insights and extensive experiences in developing robust, scalable AI systems meeting various stakeholder's needs in critical applications and objectives. Such insights play an essential role in cultivating new research ideas and validating academic research results.