Conversation with Tim Keller, Mike Gerson & Edith Jibunoh on Global Poverty
Description
Global Poverty combines two words that for the majority of us describes something abstract that impacts people somewhere else. But to millions of people, both near and far these words describe the daily realities of violence, disease, hunger, injustice and despair.
To that end, The ONE Campaign and Agora are grateful for the opportunity to host Michael Gerson and Tim Keller to discuss some of the issues contributing to global poverty, ways we can engage in the fight against it, and the moral vision necessary to unite our collective efforts.
Bridging the gap between those who know of the existence of Global Poverty and those who experience its devastation requires honest dialogue and active engagement at all levels of society.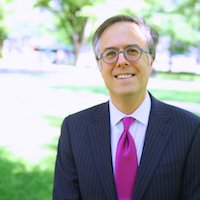 Michael Gerson is an op-ed columnist for The Washington Post, a Policy Fellow with the ONE Campaign, a visiting fellow with the Center for Public Justice, and a former senior fellow at the Council on Foreign Relations. He served as President George W. Bush's chief speechwriter from 2001 until June 2006, as a senior policy advisor from 2000 through June 2006.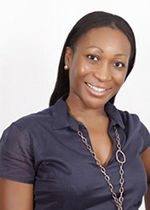 Edith Jibunoh is the World Bank Group's Civil Society Adviser in the Global Engagement team of the Bank's External and Corporate Relations Unit. In this role, she leads the institution's engagement with global civil society and is focused on fostering strategic partnerships based on shared values and priorities.
Prior to joining the Bank, Edith was the Global Policy Director at the ONE Campaign in Washington D.C. with oversight of the organization's policy programs in Health, Agriculture, Transparency and Accountability, and Energy. She also served as its Director of Multilateral Institutions and as Senior Manager of African Outreach.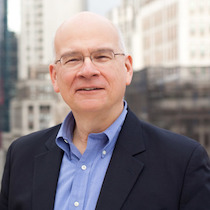 Timothy Keller is Chairman of Redeemer City to City and the founding pastor of Redeemer Presbyterian Church in Manhattan, which he started in 1989 with his wife, Kathy, and three young sons. For over twenty-five years he has led a diverse congregation of urban professionals that has grown to a weekly attendance of over 5,000.
Dr. Keller grew up in Pennsylvania and was educated at Bucknell University, Gordon-Conwell Theological Seminary, and Westminster Theological Seminary. He previously served as the pastor of West Hopewell Presbyterian Church in Hopewell, Virginia, Associate Professor of Practical Theology at Westminster Theological Seminary, and Director of Mercy Ministries for the Presbyterian Church in America.