| | |
| --- | --- |
| Conversation with the Kresge Foundation: Funding to Change Educational Outcomes (Recorded Version) Canadian Edition | |
Event Details
The Kresge Foundation has changed the focus of their funding priorities for Education in the last few years and now require applicants to show how they can increase education outcomes in America with a focus on college graduation.
Bill Moses will explain the mission and goals of the Kresge Education Program and also what the foundation needs to see from you the grant seeker when they decide to invest in a partnership with your organization.
Learning outcomes:
You will find out if you and your programs could be prospective partners with Kresge

Bill will clearly indicate the foundation's expectations for grant seekers
Full participation in "Conversation with Kresge Foundation: Funding to Change Educational Outcomes" is applicable for 1.25 credits in Category 1.B-Education of the CFRE International application for initial certification and/or recertification.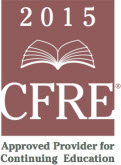 Presenters:
Bill Moses Senior Program Officer and Education Team leader The Kresge Foundation
Bill will present to community colleges, technical and junior colleges on the best ways to increase educational success with at risk populations.
This session will enable attendees to identify how they may partner with the Kresge Foundation to effect ambitious educational goals
William F. L. Moses
Program Director, Education, The Kresge Foundation
William F. L. Moses leads The Kresge Foundation's Education Program, which focuses on promoting access and success in higher education for low-income, first generation, and under-represented students. A key architect in developing the program's new strategic direction, Bill oversees the Education team's entire continuum of grant activities in higher education, from reviewing preliminary ideas and helping grantees develop proposals to awarding funding and monitoring existing grants. He presents the Education grant docket to Kresge's board and represents the foundation at media and nonprofit events.
"The best part of my work at the Kresge Foundation is the chance to have a positive impact on thousands, perhaps even millions, of lives by providing opportunities for people to get an education," Bill says. "I have worked with higher education institutions for much of my career, so it is very exciting to be part of Kresge's new educational focus."
After joining Kresge in 1997, Bill became a program officer and later, a senior program officer. During that time, he played an instrumental role in developing Kresge's Green Building Initiative and spearheading its international grantmaking in South Africa. Previously, Bill served as executive director of The Thomas J. Watson Foundation in Rhode Island and as an analyst in the South Africa department of the Investor Responsibility Research Center in Washington, D.C.  He also worked as a research officer at TechnoServe and held various administrative positions in Alaska's state legislature and the federal government, including the U.S. Embassy in Cape Town.
A graduate of Claremont McKenna College, Bill holds a master's degree in international relations from Yale University. He has authored two books and several articles on South Africa, and has been interviewed on numerous radio and television news shows. Bill currently co-chairs the seven-foundation Partnership for Higher Education in Africa and serves on the Africa Grantmakers' Affinity Group steering committee.
Please note a link to download the recorded session will be provided once your order has been completed. If you have any questions, please do not hesitate to contact us at fly@foundationsearch.com.
Have questions about Conversation with the Kresge Foundation: Funding to Change Educational Outcomes (Recorded Version) Canadian Edition?
Contact Metasoft Systems
Organizer
Metasoft Systems
Metasoft Systems Inc. is provider of FoundationSearch, North America's most comprehensive source of fundraising information, with full grant and trending analysis on over 120,000 foundations and an integrated donor management system. Our newest offerings include Director Connections, an innovative relationship mapping tool, and Metasoft Education, featuring web-based and live trainings with leaders in philanthropy.
 All our live and recorded courses are CFRE accredited.