Description
Evening Agenda
5:30 pm – 6:30 pm Networking & Refreshments
6:30 pm – 7:30 pm Presentation - BRAND YOU!
7:30 pm – 8:00 pm Wrap-up & close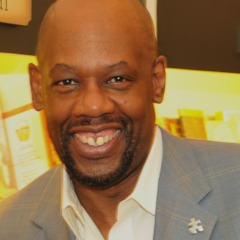 It's a candidate's market: Are you ready to compete?
It is incumbent upon each of us, if we are to reach our fullest potential, personally and professionally that we understand how we consistently represent ourselves so others have a concise feel and appreciation for who we are and what we can contribute in myriad environments. This involves our ability to understand and respond to issues of change which are always present and the manner in which we engage others.
BRAND: YOU looks at this reality through the perspective of examining one's ability and necessity to develop, establish and build their personal and professional brand not just for the betterment of themselves but also to enhance and provide service to others.
This presentation will engage the audience through the use of experiential exercises and reflective questioning while providing attendees with practical tools they can implement to address and incorporate personal branding concepts in their daily life in the myriad roles they play. Specifically the address will cover the
following:
 The ARC of your Personal Brand
 Three things your Personal Brand must convey
 Six essential Personal Brand traits
 Confidence – the missing link in building your Personal Brand
At the conclusion of the presentation attendees will have acquired the following skills:
 Understand the impact and necessity of Personal Branding
 Be able to consistently present themselves in various arenas
 Develop and maintain consistent approaches towards effective interaction with others
I look forward to you!